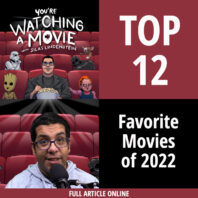 My parents, my wife, my teenage daughter, they all say that I'm a little bit extra. And it's true. I'm so extra that I can't just do a top 10 films list for 2022. I do a top 12 list. Why do we always do 10? If we are sampling a year, shouldn't we do 12, since there are 12 months? Yeah, so let's rock the boat.
Now let me also be clear that these are my favorite films of 2022, not necessarily what I think are the "technically best". There are films on this list that I won't be nominating on my Seattle Film Critics awards ballot. However, I thought these films were my favorite experiences while watching it. They were fun, for different reasons, they engaged me, they kept me in my chair, and most importantly, I loved them. There's even more I loved, that I didn't get on this list, which who knows how I will feel tomorrow.
I'm sure this list will ebb and flow, I'm still trying to catch some of the last minute films that I might have missed, but right now, this is it; my top 12 favorite films of 2022.
12. Cha Cha Real Smooth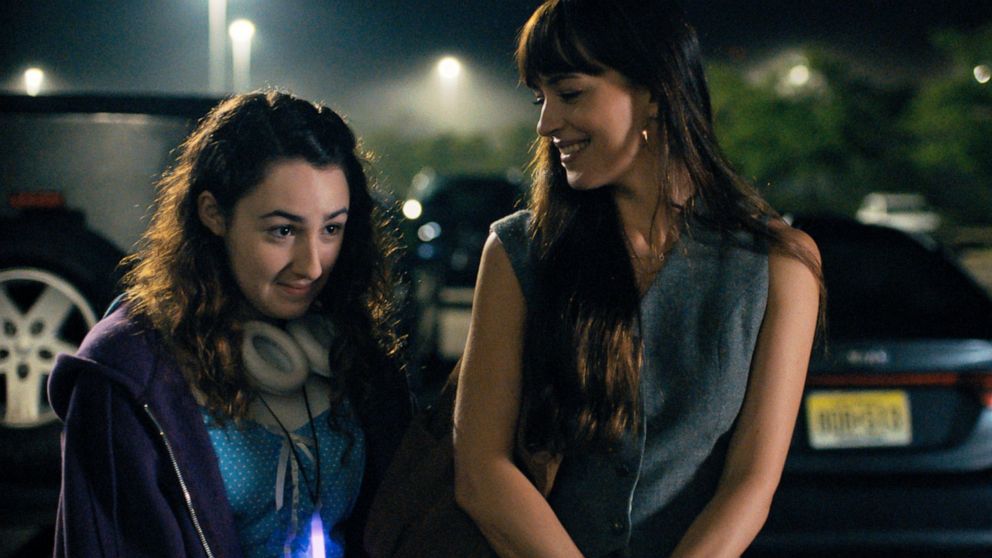 This is an Apple TV+ exclusive film that came out in June after premiering at The Sundance Film Festival, the SXSW, and The Tribeca Film Festival.

Cha Cha Smooth is a funny, charming, and exceptionally directed film. It's the kind of film that I love; one that focuses on a good story and acting. It examines flawed characters and gives us a better insight into what it is to be human.
Why does it make the list?
The direction, the writing, and performance by Dakota Johnson.
11. Pearl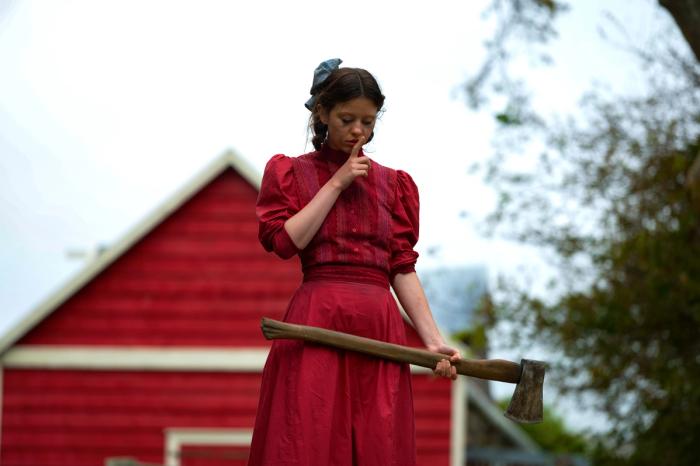 A remarkably well-done prequel to this year's horror film "X". Great writing with fully fleshed out characters. Fantastic performance from lead Mia Goth. A scary tale about a woman's descent into madness. At the same time, it is almost a love letter to early Hollywood films.
Why does it make the list?
A monologue performed by Mia Goth that has to be one of the best monologues of the last decade. This film is worth watching just for this.
10. Bullet Train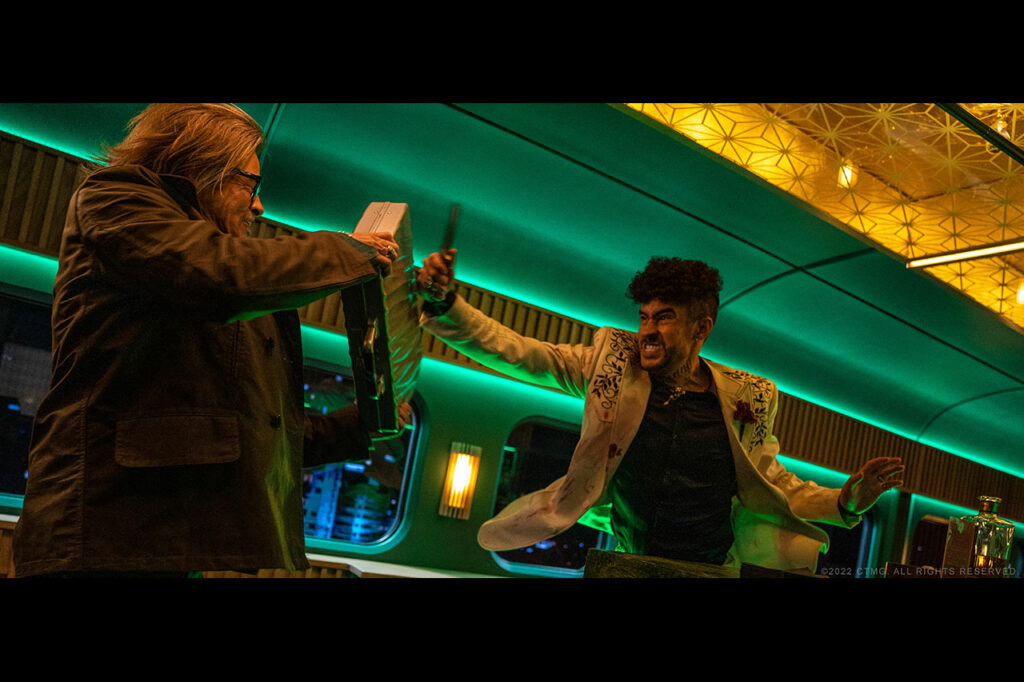 Bullet Train is funny, suspenseful, and full of exaggerated displays of violence. One of Brad Pitt's most entertaining roles in quite a while. It is a fun ride that doesn't disappoint. One of my favorite action films of the year.
Why does it make the list?
The story, the comedy, and Brad Pitt.
9. The Menu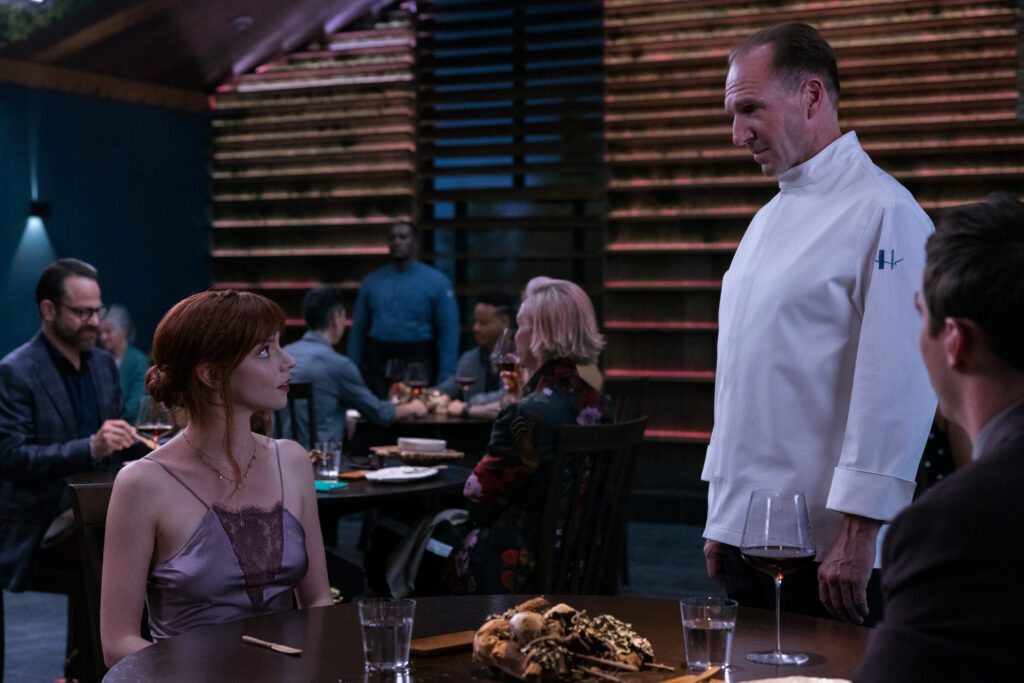 This is a film that the audience should really devour. It is a tasting menu of satire, horror, comedy, thrills, and terror. Wonderfully written and speaks volumes about the role of class and the divide between the rich and the poor. This is not just another horror movie, it's a warning that there is a breaking point and a message to the servant class about the power of saying 'No." Ralph Fiennes is a stand out as the celebrity chef Julian Slowik.
Why does it make the list?
The story, the themes, the writing.
8. The Whale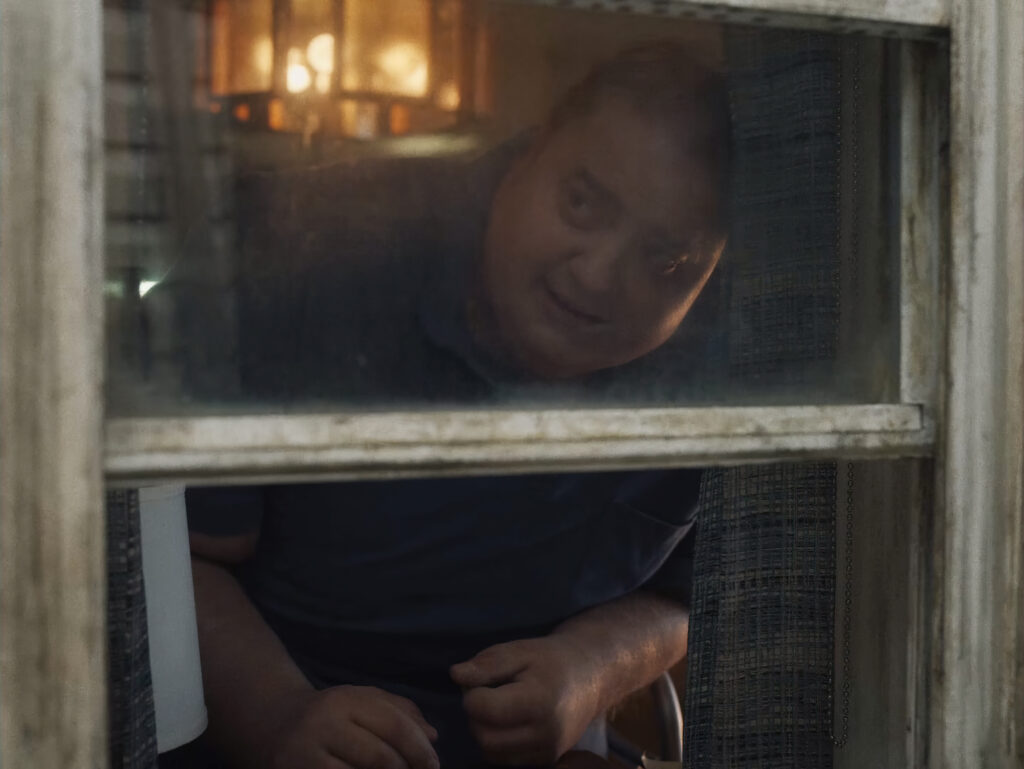 The Whale is a wonderfully written, emotional, and moving tale starring Brandan Fraser, who deserves an Oscar for his performance in this film. Adapted from the play, restrained to mostly one setting, and then presented in mostly 4:3 aspect ratio, the cinematography gives you the feeling of being trapped, as is the main character, Charlie. While much of the film is dealing with Charlie's 600+ lb weight health related issues, it is really more about the mental health issues that manifested in his size. The weight holding Charlie down is the emotional baggage from his past, something we can all connect with.
Why does it make the list?
Brandon Fraser's performance is hands down the best acting performance of the year. The film is honest, impactful, and the writing is just wonderful.
7. The Batman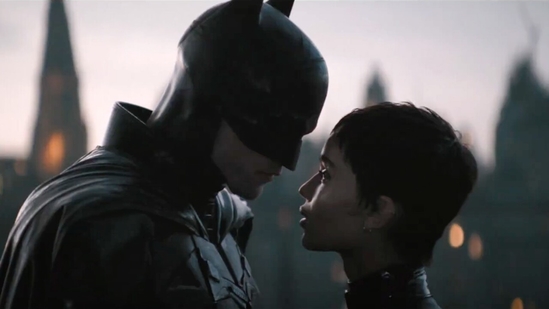 A thrilling story, finally showing Batman's true superpower – an amazing detective. A different take on the Batman world than we've seen on screen yet. This was the Batman movie that I didn't know I needed to see.
Why does it make the list?
Thrilling, dangerous, fresh. Probably the best superhero film of the year.
6. Glass Onion: A Knives Out Mystery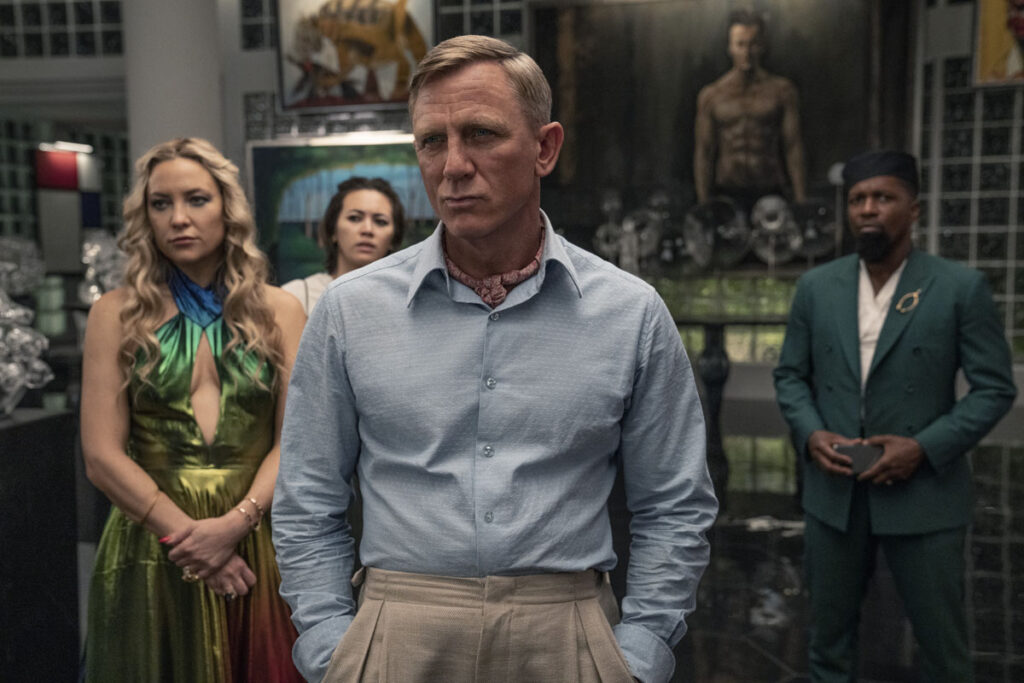 This stand alone sequel to knives out will keep you guessing through the whole film. If you liked the first Knives Out, you will like this one. It is funny, fresh, and inventive in its storytelling. Easily one of the top four most fun films I've seen this year. Daniel Craig is a comedic gem. Dave Batista is becoming another ex-wrestler turned actor that when I see them in a film, I know that I'm going to have a good time. Rian Johnson shows again that he is an excellent craftsman in writing, directing, and overall storytelling. He is making me fall in love with murder mysteries again.
Why does it make the list?
The comedic gem that is Daniel Craig, great ensemble, superb writing, and a genuinely surprising film.
5. White Noise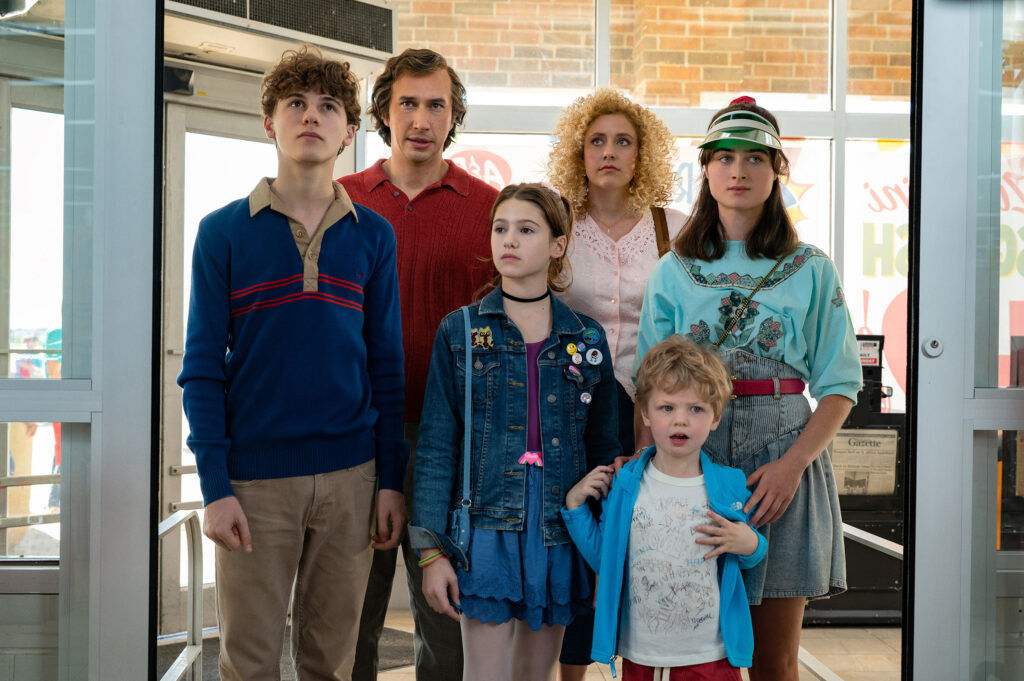 One of the best comedies of the year, White Noise delivers on all fronts; great directing, great acting, great writing, and great cinematography. This is an absurd and somewhat dark comedy that confronts fears of death and the unknown. Confronting uncomfortable topics in a funny way takes a lot of creative courage and when done well, you get a film like White Noise.
Why does it make the list?
Great Ensemble, great acting, great direction. It hits on all cylinders for me.
4. Nope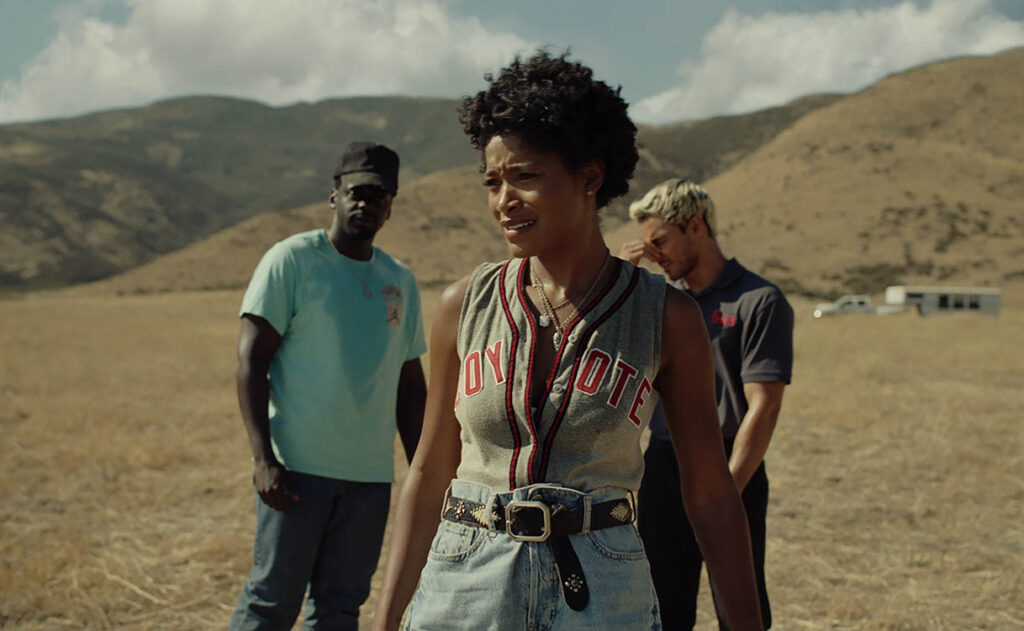 Nope is a lot of things. It's a horror, it's thriller, it's comedic, it's…..a Jordan Peele film. While other filmmakers are out there just crafting new stories, Peele is out there creating his own genre.
Why does it make the list?
Nope is dope.. It's just a fantastic film. There is way more happening in this film than a lot of people realize. This will be a film that people study in decades to come. Count on it.
3. Everything Everywhere All At Once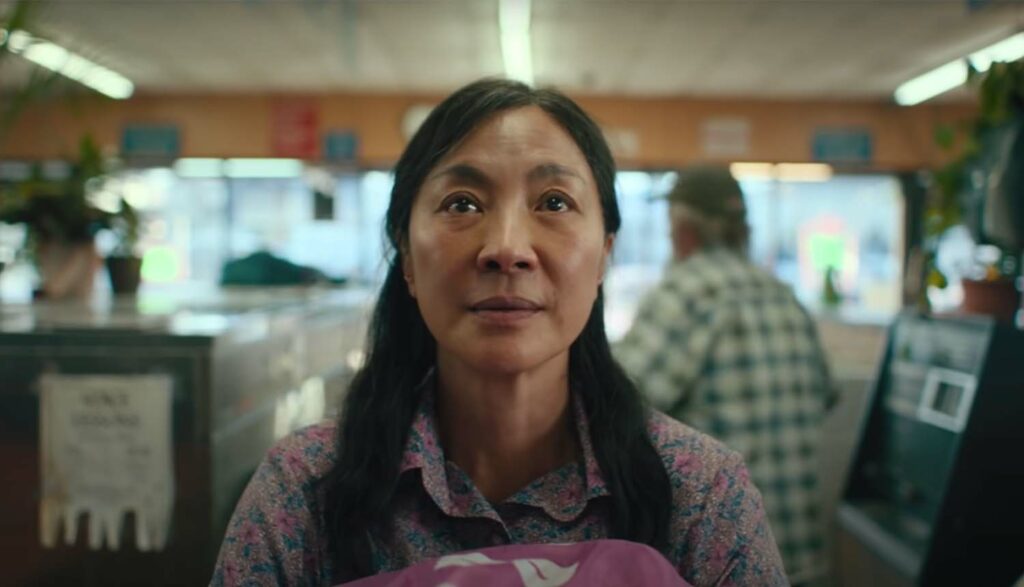 One of the most imaginative films of the year, Everything Everywhere All At Once is everything we ever wanted from a multiverse based film. It is the independent film that could. When a film flawlessly bends without distracting you, you know the filmmakers have done a great job. This very original fantasy story is grounded in truths we all understand.
Why does it make the list?
This film should make every list. It's an outstanding original film that shows how important it is to support indie filmmakers.
2. The Lost City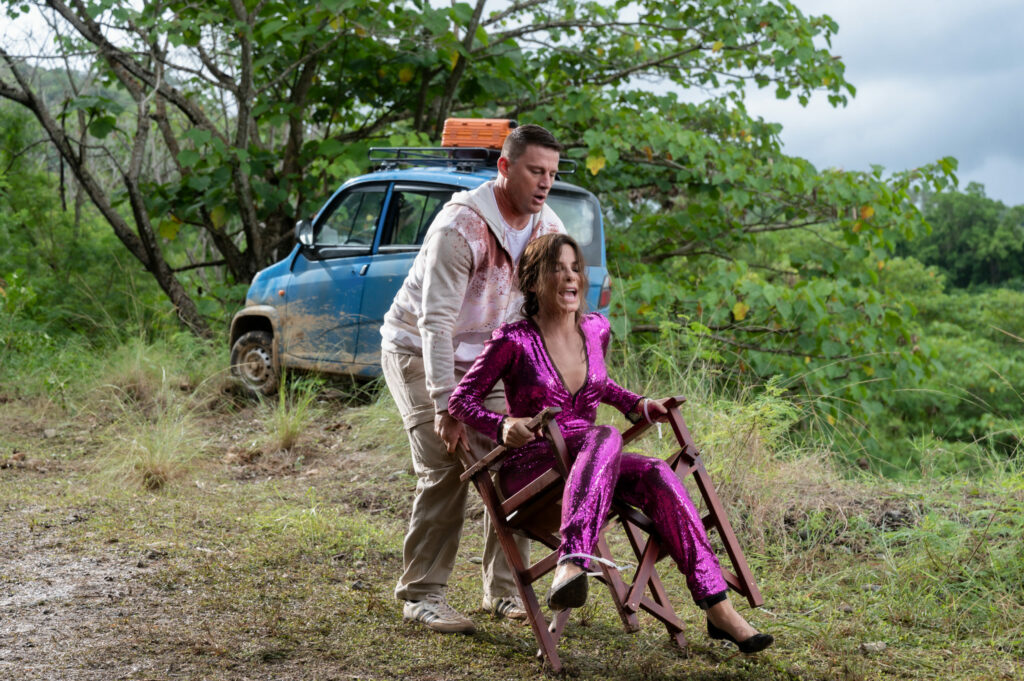 I know, this will be considered a very controversial choice by people reading "top ten lists". Probably shocking. But yes, I loved this film.
I find it hard to imagine anyone with a heart and soul not liking this film. This film was hysterical. An homage to past films like Romancing The Stone, but so much better. Sandra Bullock is simply the best physical comedy actress working in film today. The chemistry between Bullock and Tatum was fire.
Why does it make the list?

It's been a long time since a comedy had me this excited after I saw it. It's memorable and I want to watch this film over and over. This film, while not perfect, was the perfect amount of fun for me. Admittedly, this is the first film I saw with an actual audience (not a 'press only screening') since Covid.
1. Bodies Bodies Bodies
Here are the notes I gave after viewing Bodies, Bodies, Bodies:
"A refreshingly and surprisingly wonderfully done horror comedy, with an emphasis on the comedy. Honest performances, never over the top, played for keeps, never for laughs…but the laughs kept coming. Pete Davidson is fantastic. Wonderful ensemble! Acting, chemistry, they did it all so wonderfully. It is the "do-not-miss horror of 2022. Spot-on satire of a generation that has amazing levels of empathy and understanding of other people's difficulties yet can't find their own purpose. "
Why it makes the list as #1?
This is close to the most fun I've had in a theater this year. While it may not be the perfect film, every other film I went into for the rest of the year I wanted to have as good of an experience as I did watching this movie. This film reminded me why I love watching movies. Surprising, funny, scary, and thrilling all at the same time.
THE END
That's it! That's my top 12. To be honest, it was really hard to decide the order of the top 5. My feelings change a lot. Top 2 have remained in those slots but 3-6, I kept moving around. They are just all really solid movies. And there's so many I left off from this year that I did love.

Do you agree with the films on my list or do you disagree? Comment below and let me know how you feel. What films do you think should be in my top 12 of 2022 that weren't.
Thank you for reading this whole countdown and thank you for watching a movie with Silas Lindenstein.