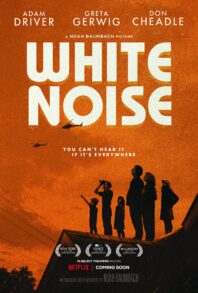 White Noise (2022)
R ‧ Absurdist Comedy-Drama ‧ 2 H 16 M
Written by Noah Baumbach, based on a book by Don DeLillo
Directed by ‎Noah Baumbach
THE CAST
Adam Driver, Greta Gerwig, and Don Cheadle
THE STORY
(In their own words)
Dramatizes a contemporary American family's attempts to deal with the mundane conflicts of everyday life while grappling with the universal mysteries of love, death, and the possibility of happiness in an uncertain world.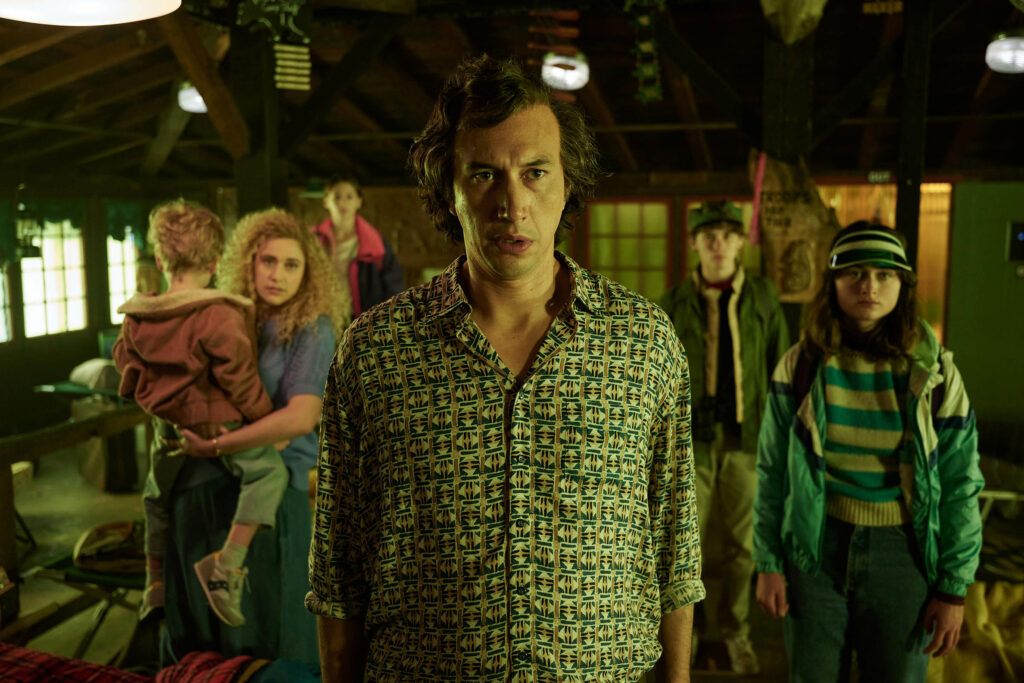 WHAT YOU SHOULD KNOW
It's based on a book with the same name by Don DeLillo.
The sense of humor is absurd and dark.
THE BEST
The BEST things about the film
Great ensemble acting. The family is an absolute blast to watch acting off of each other. They are having fun in the roles. They are intense, hostile, and very loving.
Great writing. It's really unpredictable. Each chapter of the film brings us to unexpected and delightful moments. The lines from the film will linger with you. It's also a rather great adaptation from a book. Oftentimes movies that come from books can move pretty slow, but this one doesn't. It has excellent pacing, witty dialogue, and thought provoking themes.
Funny. Both dark and absurd. Each of the actors do a wonderful job committing to the absurdity of their positions and the situations.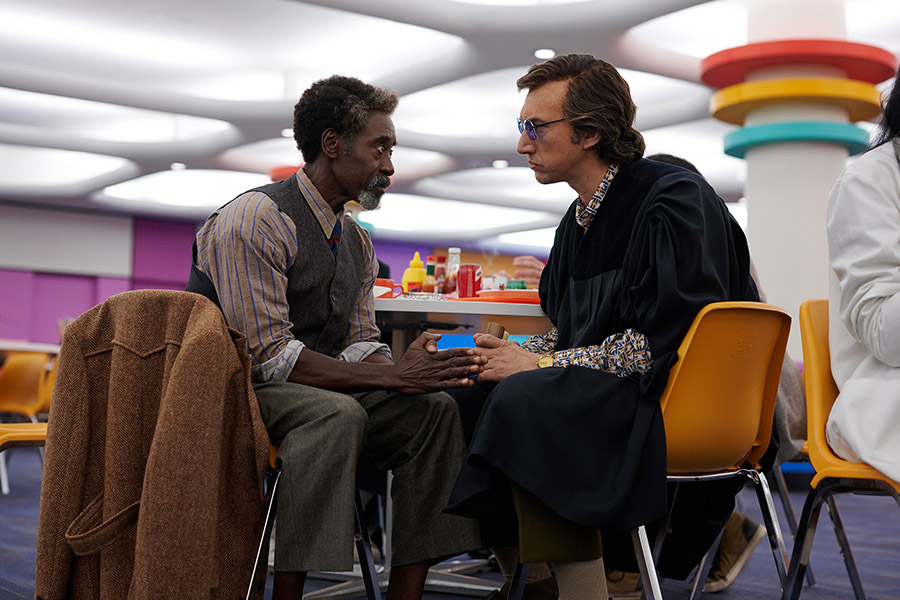 THE WORST
The WORST things about the Film
It's absurd. Not everyone will like this. But I think it's brilliant.

THOUGHTS & MUSINGS
Sometimes you start watching a movie and within the first five minutes you know that you are going to absolutely love the film. White Noise is one of those movies. It is easily one of my favorite films of the year. Great ensemble, speaks to themes that fascinate me, such as fears about death and losing your loved ones.

The kids in the film do a fantastic job. Oftentimes you have to be forgiving with child actors, but you don't in this one. These kids do a wonderful job acting in ridiculous circumstances.

They aren't the only ones.  Adam Driver delivers a wonderful performance. He makes every moment seem to make sense and guides us through the film so that we don't even notice how absurd things have gotten. Driver grounds this film in a reality we can connect with.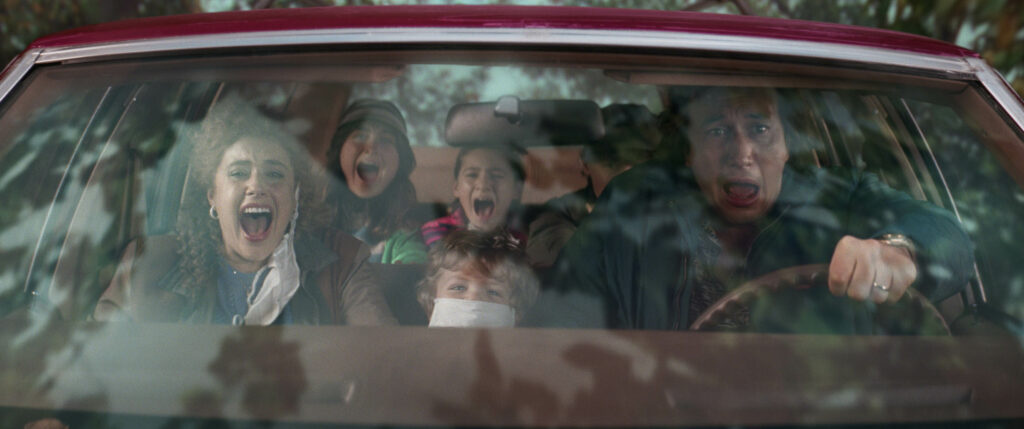 THE LESSON
Keep inventing hope.
IS IT REWATCHABLE
Oh, yes. I will watch this many times.
FAVORITE LINES THAT AREN'T SPOILERS
"Family is the cradle of the world's misinformation."
"We are fragile creatures surrounded by hostile facts."
THE FINAL WORD
One of the best comedies of the year, White Noise delivers on all fronts; great directing, great acting, great writing, and great cinematography. This is an absurd and somewhat dark comedy that confronts fears of death and the unknown. It features not only a great performance by Adam Driver but one of the best ensemble pieces of the year. White Noise takes you on a journey that you aren't expecting but you're glad you took in the end. Confronting uncomfortable topics in a funny way takes a lot of creative courage and when done well, you get a film like White Noise.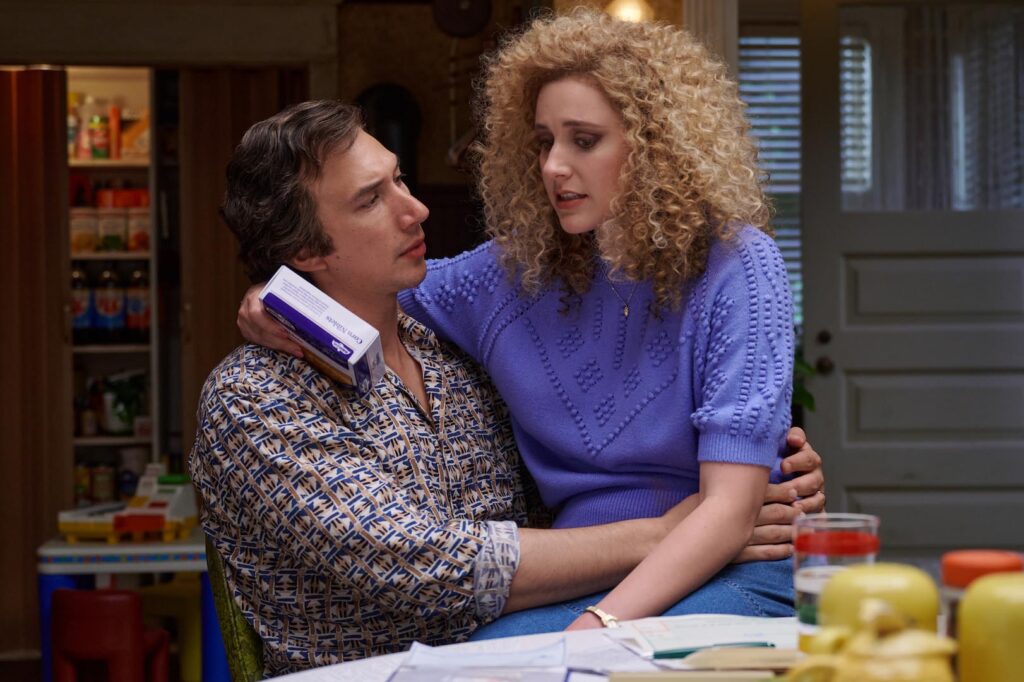 THE VERDICT
My 3L system gives me the choice to Love It, Like It, or Lose It.
White Noise gets a Love It.
THE TRAILER
THE MEME REVIEW