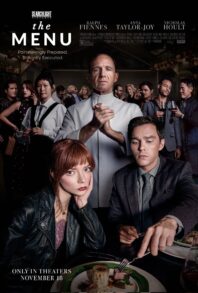 The Menu (2022)
R‧ Horror Comedy ‧ 1 Hour 46 Minutes
Written by Seth Reiss, Will Tracy
Directed by ‎Mark Mylod
THE CAST
Ralph Fiennes as Julian Slowik
Anya Taylor-Joy as Margot
Nicholas Hoult as Tyler
Hong Chau as Elsa
Janet McTeer as Lillian Bloom
Judith Light as Anne
John Leguizamo as Movie Star
Reed Birney as Richard Liebbrandt
Paul Adelstein as Ted. Lillian's editor
Aimee Carrero as Felicity
Arturo Castro as Soren
Mark St. Cyr as Dave
Rob Yang as Bryce
Rebecca Koon as Linda
Peter Grosz as Sommelier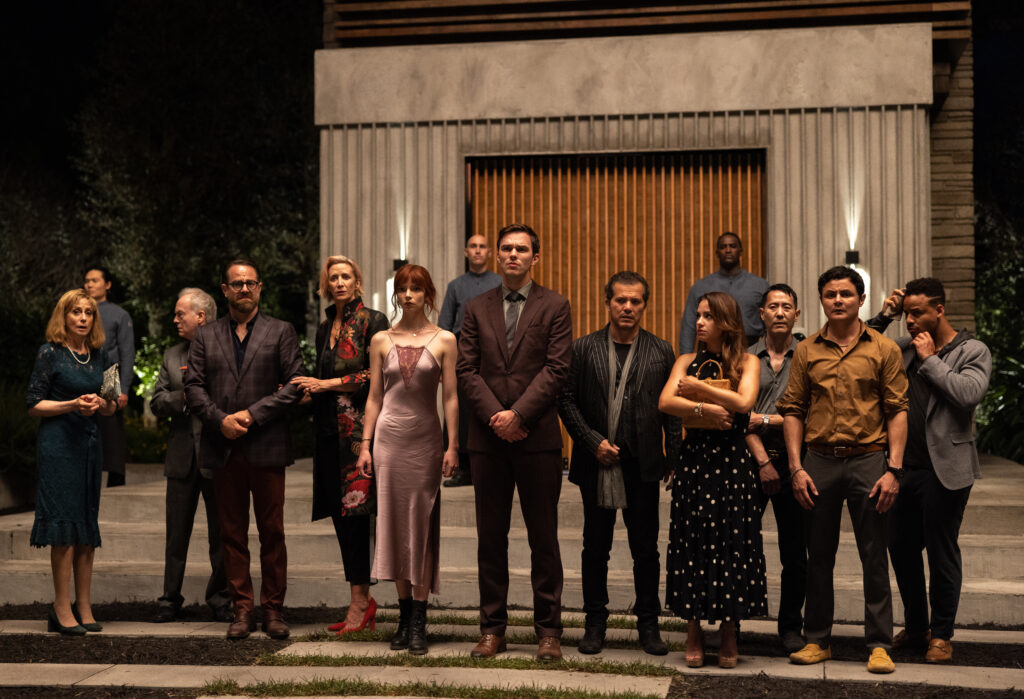 THE STORY
"Young couple Margot and Tyler travel to a remote island to eat at Hawthorne, an exclusive restaurant run by celebrity chef Julian Slowik, who has prepared a lavish molecular gastronomy menu where food is treated as conceptual art, although his approach to cuisine has some shocking surprises for the wealthy guests."
MORE DETAILED STORY
(In their own words) A couple, Margot (Anya Taylor-Joy) and Tyler (Nicholas Hoult), travel to a coastal island in the Pacific Northwest to eat at an exclusive restaurant, Hawthorn, where the reclusive, globally celebrated Chef Julian Slowik (Ralph Fiennes) has prepared a lavish tasting menu for select special guests. Joining the couple are three young, already inebriated tech bros, Bryce (Rob Yang), Soren (Arturo Castro) and Dave (Mark St. Cyr), an older wealthy couple and repeat clients, Anne and Richard (Judith Light and Reed Birney), renowned restaurant critic Lillian Bloom (Janet McTeer) and her slavish magazine editor Ted (Paul Adelstein), and a famous middle-aged movie star (John Leguizamo) with his assistant Felicity (Aimee Carrero). Hosted by the immaculately dressed front of house staff led by general Elsa (Hong Chau), the evening unfolds with increasing tension at each of the guest tables as secrets are revealed and unexpected courses are served. With wild and violent events occurring, Slowik's motivation begins to rattle the diners as it becomes increasingly apparent that his elaborate menu is designed to catalyze to a shocking finale.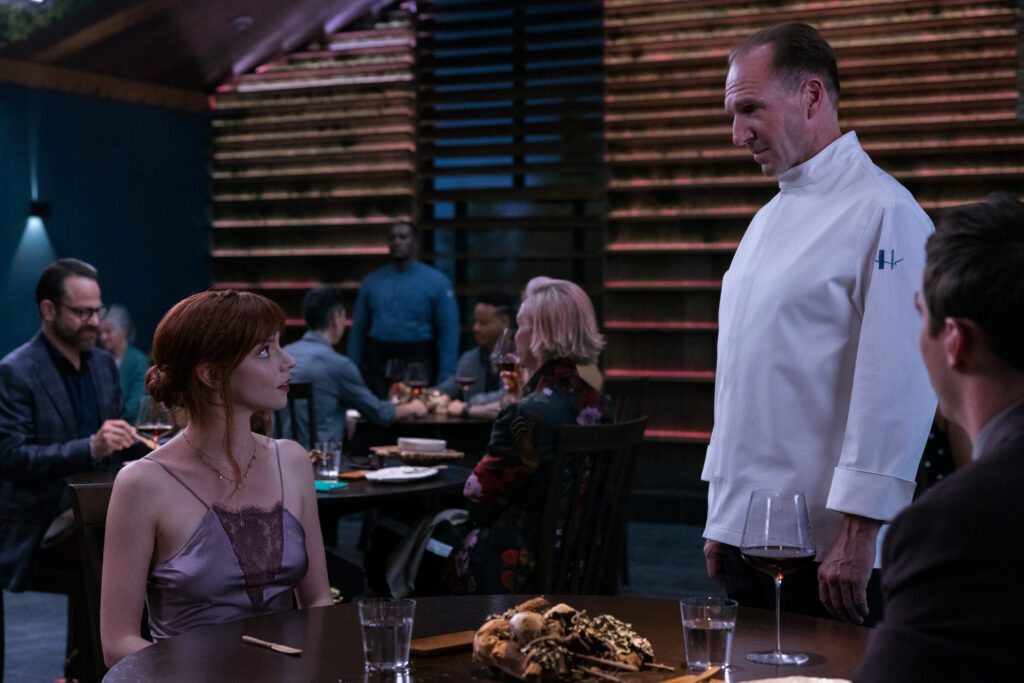 THE BEST

The BEST things about the film
The story – It's a very creative story, one that I don't think I've heard before. It's suspenseful, thrilling, really funny, and you have trouble predicting where it's going to go. Wonderful satire.

The themes – There are just so many wonderful themes about class warfare. Rich vs Poor, Have vs Have Nots, Givers vs Takers. There are so many underlying themes, the more you talk about it, the more you see.

The writing – This is a really well written film. Subtle, great dialogue, and layers upon layer of meaning behind everything.
THE WORST
The WORST things about the Film
More backstory of most of the cooks would have really helped understand more.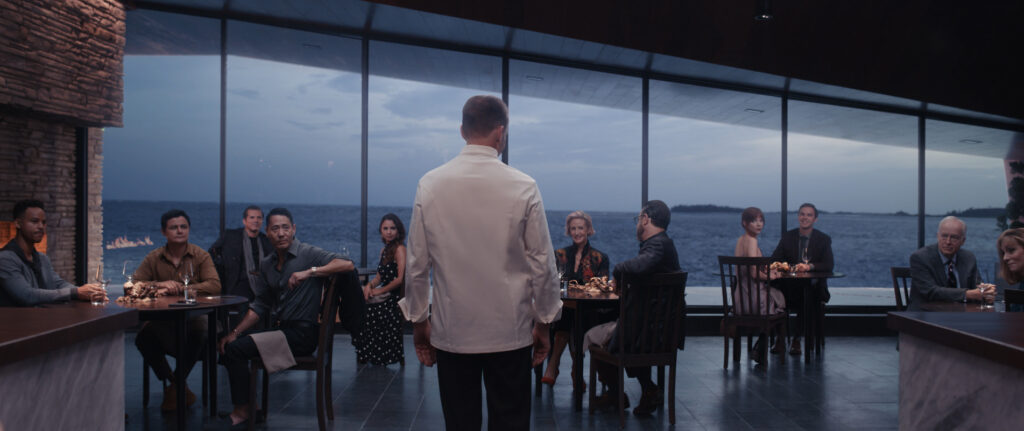 THE LESSON
The rich don't deserve bread.
THE FINAL WORD
This is a film that the audience should really devour. It is a tasting menu of satire, horror, comedy, thrills, and terror. Wonderfully written and speaks volumes about the role of class and the divide between the rich and the poor. This is not just another horror movie, it's a warning that there is a breaking point and a message to the servant class about the power of saying 'No." Ralph Fiennes is a stand out as the celebrity chef Julian Slowik.
THE VERDICT
My 3L system gives me the choice to Love It, Like It, or Lose It.
The Menu gets a 'Love It"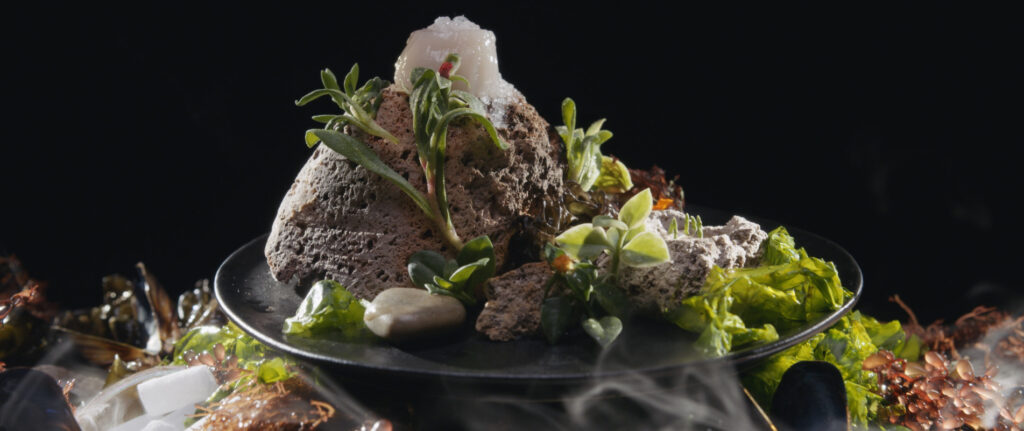 THE MEME REVIEW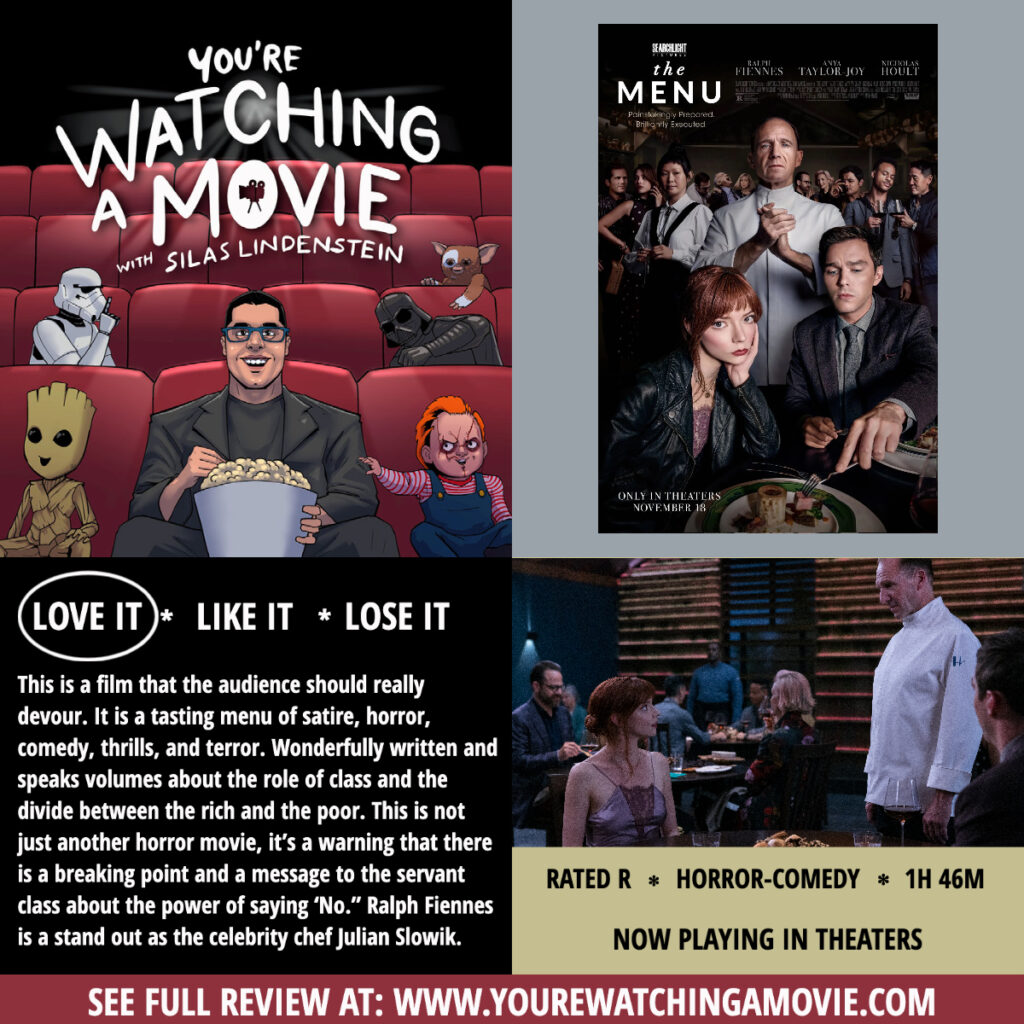 THE TRAILER