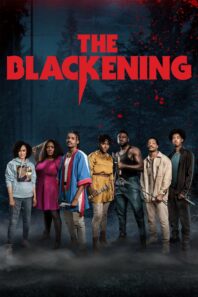 The Blackening (2023)
R  ‧ Horror/Comedy ‧ 1 Hours 36 Minutes
Written by Tracy Oliver and Dewayne Perkins, based on the 2018 short film of the same name by the comedy troupe 3Peat.
Directed by Tim Story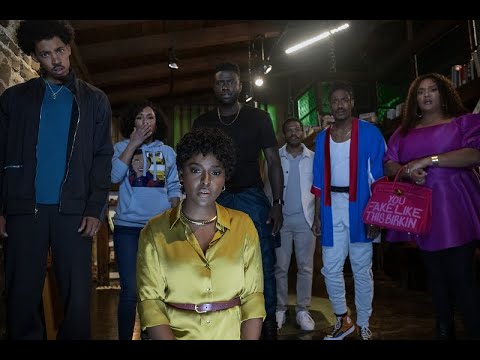 THE CAST
Grace Byers as Allison
Jermaine Fowler as Clifton
Melvin Gregg as King
X Mayo as Shanika
Dewayne Perkins as Dewayne
Antoinette Robertson as Lisa
Sinqua Walls as Nnamdi
Jay Pharoah as Shawn
Yvonne Orji as Morgan
Diedrich Bader as Officer White
James Preston Rogers as Camden Conner
THE STORY
(In their own words).
Seven friends go away for the weekend, only to find themselves trapped in a cabin with a killer who has a vendetta. They must pit their street smarts and knowledge of horror movies against the murderer to stay alive.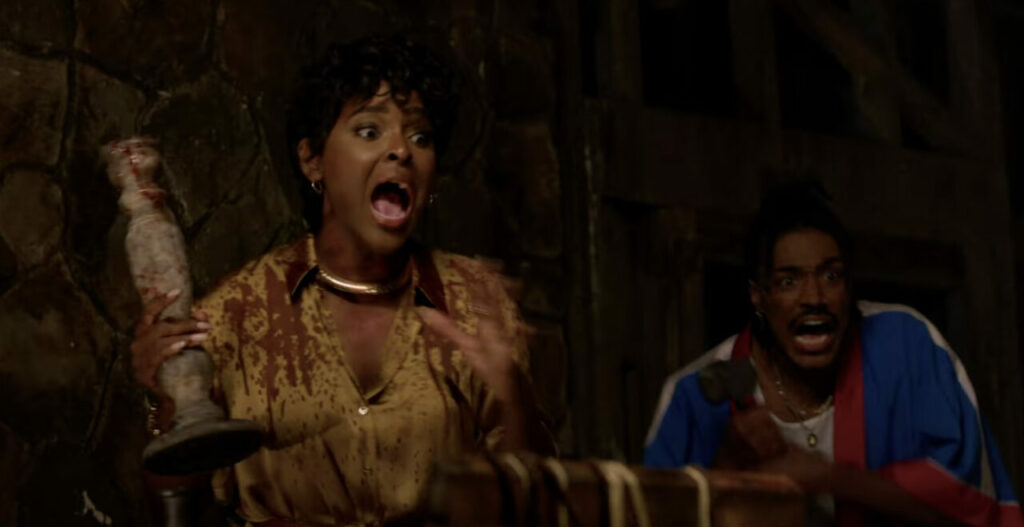 THE LOVES

The things I LOVED about the film:
The Comedy – It's a really funny movie. Probably more comedy than horror.
It's Not Gross – It's not a horror movie that is overly gross. There's some tough scenes to watch, for sure, but it's not very gory, which is my preference.
Really Captured Black Culture – It definitely was written by POC, because it felt like a 'Black Horror" film. The characters are speaking authentically from the culture and not like stereotypes that white writers have written in so many past movies.
The Story – A funny thing happens when you have stories written by people from a different life perspective…you get new jokes. You get new ways of telling a story. This makes the telling of a simple "cabin in the woods" type of horror film suddenly seem very fresh and fun.
THE LOSE ITS
The WORST things about the Film
Couple of the actors really didn't do it for me. I didn't think they were very believable as people
There are some really predictable moments of the film that take away from the enjoyment.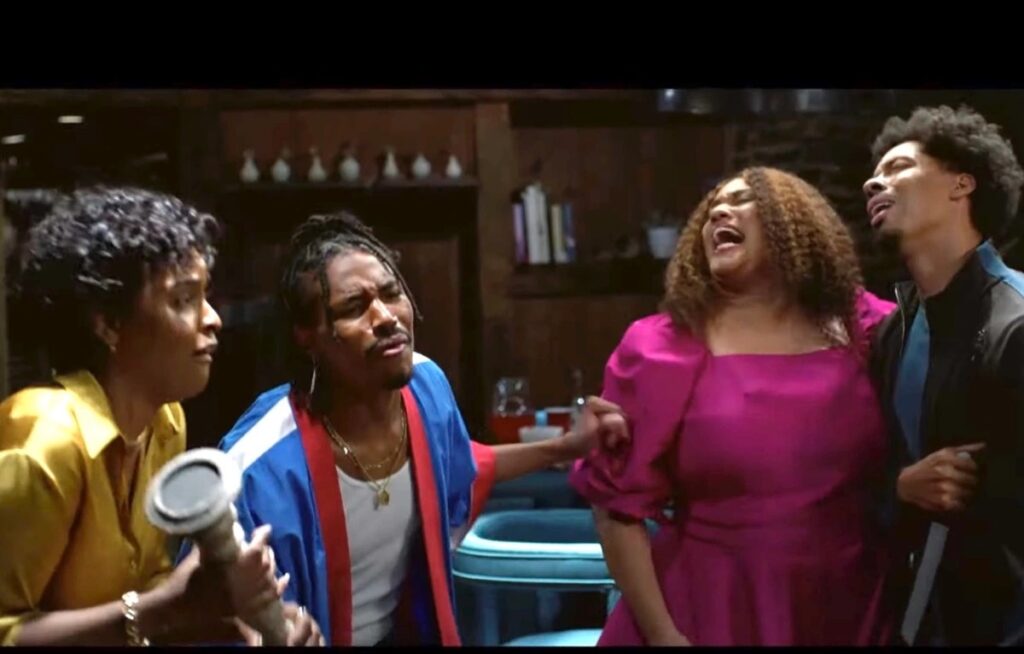 THE COMMENTS
This was an unexpectedly great time in the theater. I honestly wasn't sure if this was going to be my kind of film. I was told it was closer to a Scary Movie type of horror/comedy than Bodies Bodies Bodies, but I disagree. I think it's closer to the vein of Scream. It's self-aware without being parody. It laughs at itself but also keeps an element of seriousness to keep the audience engaged and invested in the characters. It's thought provoking in its examination of what it is to be Black and how to navigate relationships as you get older.
THE LESSON
Be wary of judging someone's level of Blackness.
IS IT REWATCHABLE
Yes
THE FINAL WORD
Finally, a horror/comedy film that allows Black voices to exist authentically. When you have underrepresented voices write and direct a movie with a somewhat familiar plot; suddenly, the jokes are different, the tone is different, and the story is somehow different. This is a very entertaining, scary, and very, very funny film with some solid performances. It's an intelligent and multi-layered movie; there's much more to this film than I think it will get credit for. Its only downside is a couple of actors don't quite fit into the skin of their character, and it suffers from too much predictability. But overall, it is well worth it to discover some new voices in horror/comedy and laugh a lot.
THE VERDICT
My 3L system gives me the choice to Love It, Like It, or Lose It.
The Blackening gets a Like It.
THE TRAILER
THE MEME REVIEW