Renfield (2023)
R ‧ Horror/Comedy ‧ 1 Hour 33 Minutes
Written by Ryan Ridley from a story by Robert Kirkman
Directed by Chris McKay
THE CAST
Nicolas Cage as Dracula, a legendary Transylvanian vampire
Nicholas Hoult as R. M. Renfield, the long-suffering servant of Dracula
Awkwafina as Rebecca Quincy, an aggressive traffic cop
Ben Schwartz as Teddy Lobo, a mob enforcer
Shohreh Aghdashloo as Ella, a mob boss and Teddy's mother
Adrian Martinez as Chris Marcos, a traffic cop and Quincy's co-worker
Brandon Scott Jones as Mark, a support group leader
Jenna Kanell as Carol, a support group member
Bess Rous as Caitlyn, a support group member
James Moses Black as Captain J. Browning
Caroline Williams as Vanessa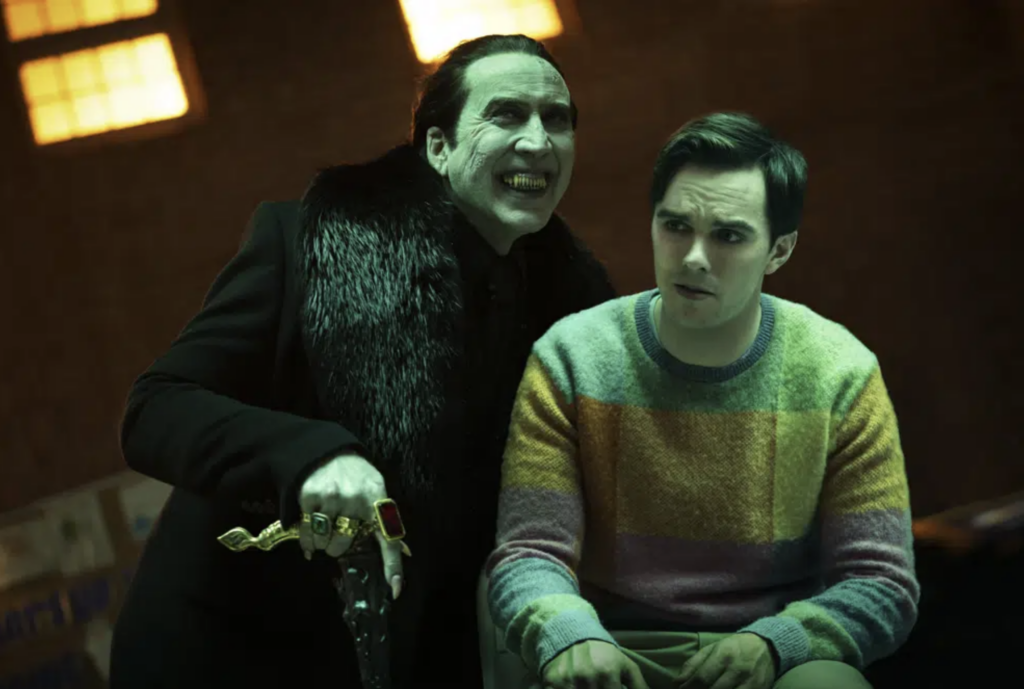 THE STORY
(In their own words) Renfield, the tortured aide to his narcissistic boss, Dracula, is forced to procure his master's prey and do his every bidding. However, after centuries of servitude, he's ready to see if there's a life outside the shadow of the Prince of Darkness.
THE BEST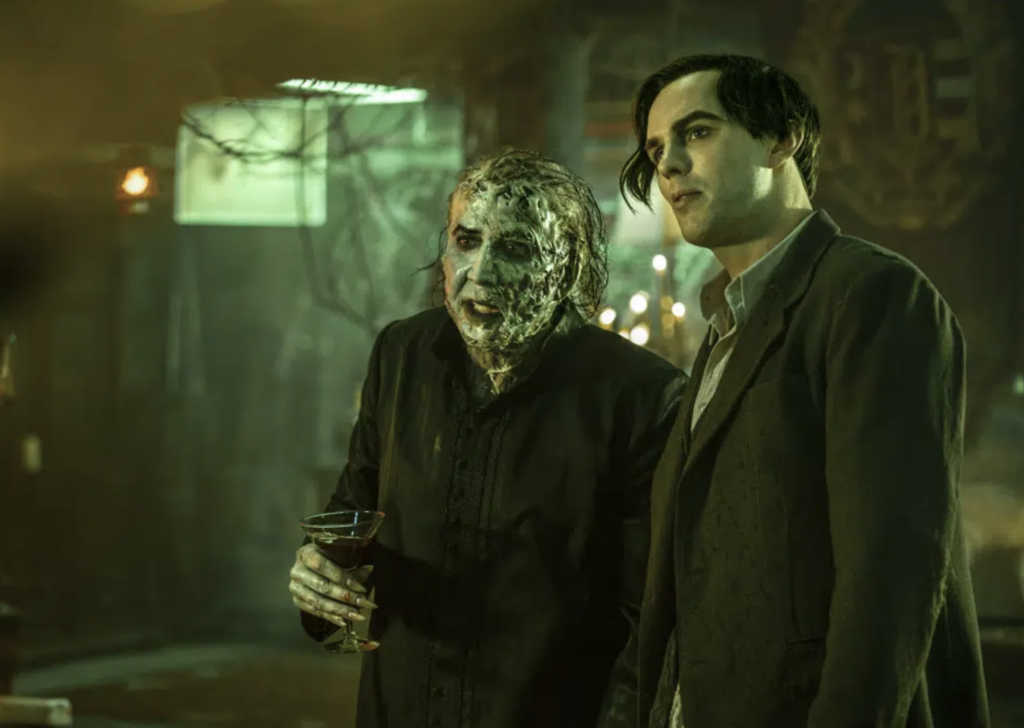 The BEST things about the film
The comedy – this isn't just a horror/comedy, it's more of a slapstick horror. It is outrageous and campy and it really works well.
Excellent story – It's a fun story that I haven't seen before. I've enjoyed films and plays within the Dracula lore that give good time to the character of Renfield, but I've never seen anything fully focus on the servant character. So, it gives us a unique point of view for film, which is exceptionally wonderful considering how many Dracula films there have been.
Great Ensemble – The entire cast really worked well together and there wasn't really a bad actor in the group.
Nicolas Cage – He was clearly having fun playing Dracula, my understanding is that it is a dream role of his and it shows in this. He's having fun, so we are having fun.
THE WORST
The WORST things about the Film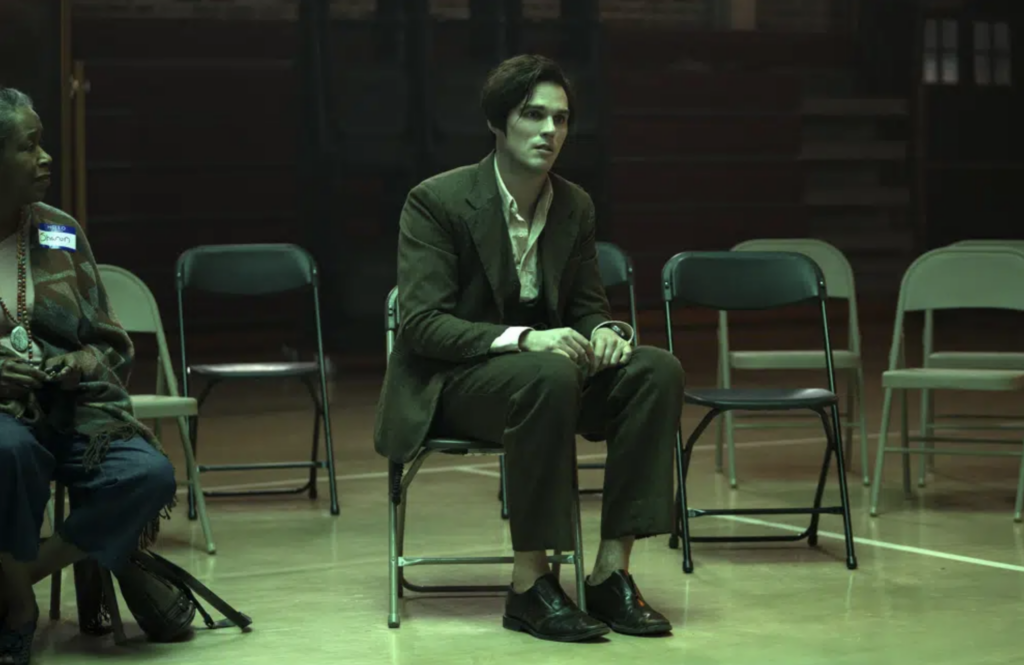 The Gore – It is comical gore, but is still gore. There's a lot of blood. Lots of body parts and dismemberments. This won't be for everyone. And That's okay. But it is definitely rated R for a reason. The trailer doesn't really express how gross it gets at times.
The Camp – I won't deny that this film gets campy. But I won't deduct any points for that either because I had a great time.
THE COMMENTS
This film is definitely more comedy than horror. If you are looking for a film that will legitimately scare you, this isn't for you. But if you want something that makes you laugh at overly exaggerated "gorey" over-the-top decapitation scenes, this might be the film for you.
This film is ludacris in all the right ways.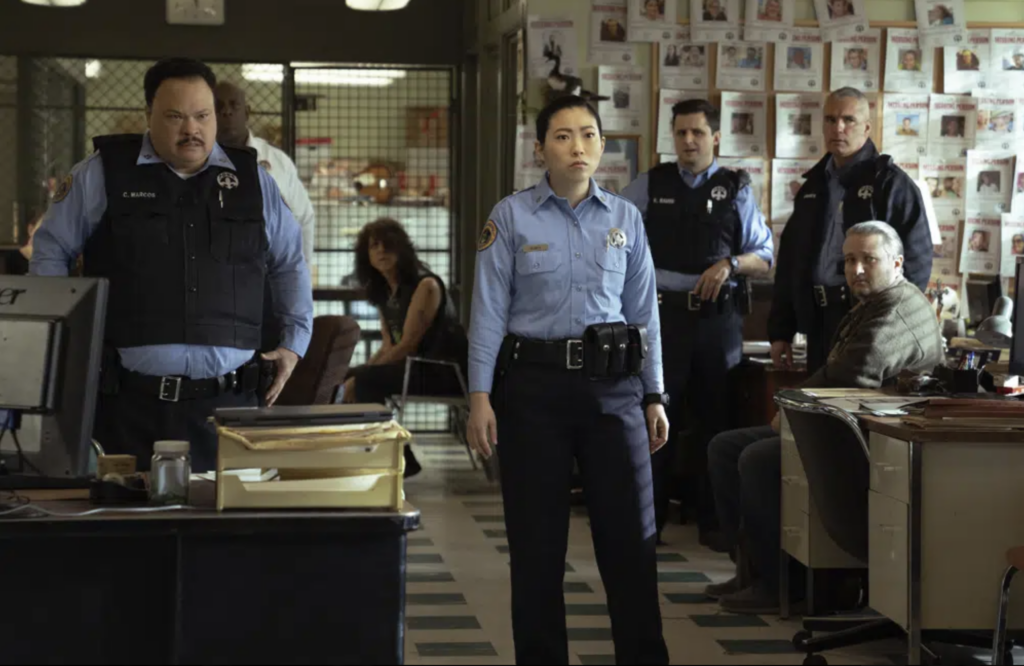 THE LESSON
Toxic relationships are even worse when you are immortal.
Don't let other people take your power.
IS IT REWATCHABLE
Yes.
WHAT MY FRIENDS SAID

My Guests for this film were two comedians; Emmett Montgomery and Laura Lyons.
Emmett said: "Cage at his best. Real good. That was fun!"
Laura said: "Powerful message delivered in a fun way. "
THE FINAL WORD
Nicholas Cage is outstanding as the source of Renfield's anxiety, depression, and all around toxicity, Count Dracula. This slapstick horror-comedy is as full of laughter as it is gore. Highlighted by a fresh and fun story, Renfield may not change how you see the world, but it makes living in it a lot more fun. Sure, deep inside of the film are some messages about fighting the monsters in your life who bring you more pain than pleasure and how finding the power inside you will help you slay life's demons….but I think it's a really fun film.
THE VERDICT
My 3L system gives me the choice to Love It, Like It, or Lose It.
Reinfield gets a Love it.
THE TRAILER
THE MEME REVIEW