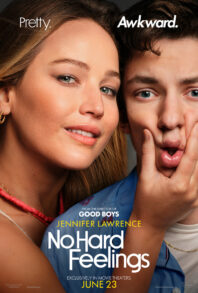 No Hard Feelings (2023)
R  ‧ Comedy ‧ 1 Hour 43 Minutes
Written by John Phillips and Gene Stupnitsky
Directed by Gene Stupnitsky
THE CAST
Jennifer Lawrence, Andrew Barth Feldman, Laura Benanti, Natalie Morales, Matthew Broderick
THE STORY
(In their own words) Jennifer Lawrence produces and stars in No Hard Feelings, a laugh-out-loud, R-rated comedy from director Gene Stupnitsky (Good Boys) and the co-writer of Bad Teacher.  Maddie (Lawrence) thinks she's found the answer to her financial troubles when she discovers an intriguing job listing: wealthy helicopter parents looking for someone to "date" their introverted 19-year-old son, Percy, and bring him out of his shell before he leaves for college. But awkward Percy proves to be more of a challenge than she expected, and time is running out. She has one summer to make him a man or lose it all.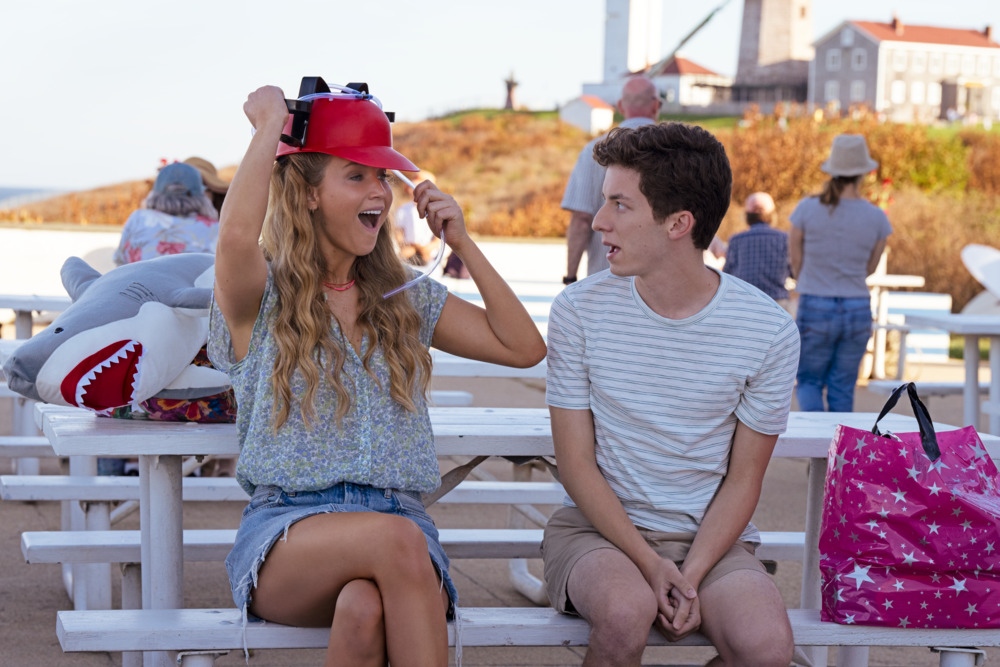 THE BEST
The BEST things about the film:
Funny – I laughed a lot during this film. I laughed hard. It was a good laugh. 

Acting -Jennifer Lawerence just gives a solid performance. She's almost too good for the movie. She elevates the script and the story to a level that it wouldn't be at if a lesser actor were in the film. She also does comedy really well, and it makes me want to see her do more comedies. Also, a very nice supporting actor performance from Matthew Broderick.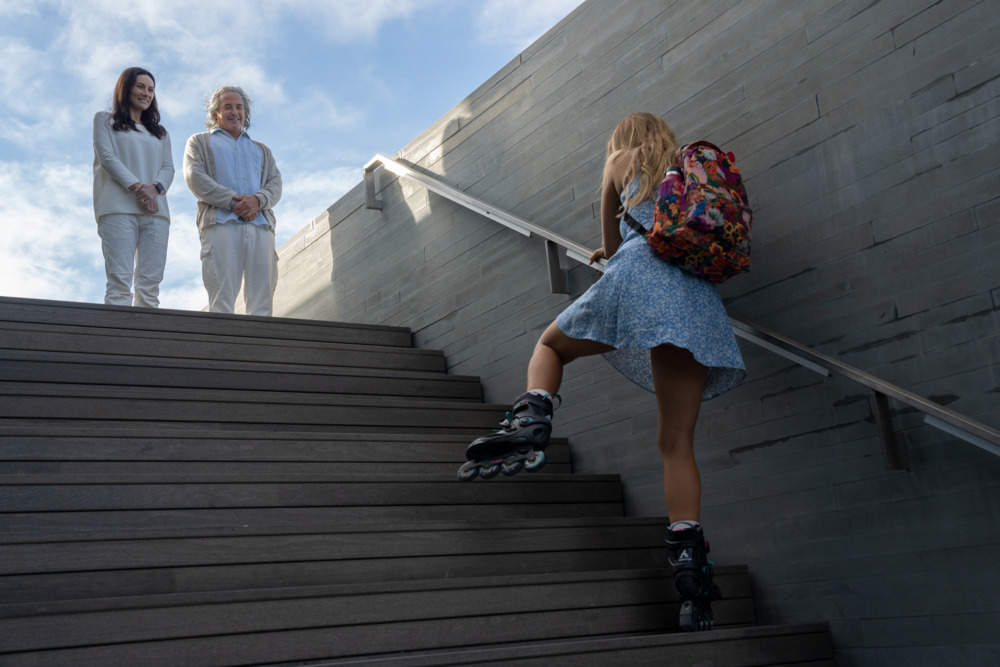 THE WORST
The WORST things about the film
Editing – There was some clunky editing. Characters changing positions as camera angle cuts happened. In one scene, Jennifer Lawrence has a tear on her cheek, the camera changes views one second and comes back, and it's gone. Also, her hair dries in half a second. Just sloppy work in that regard. And that's stuff I don't usually notice or I am really forgiving about. 

They Don't Stick The Landing – Without giving anything away…The movie gets to where it needs to be, but I don't feel like they earned it. They didn't figure out a way to move past moments in a believable way and kind of skipped to where they needed to go. 

Lacking – There's nothing exceptional about the story. It's nice, just…Not great. Not something I feel an urge to tell people about.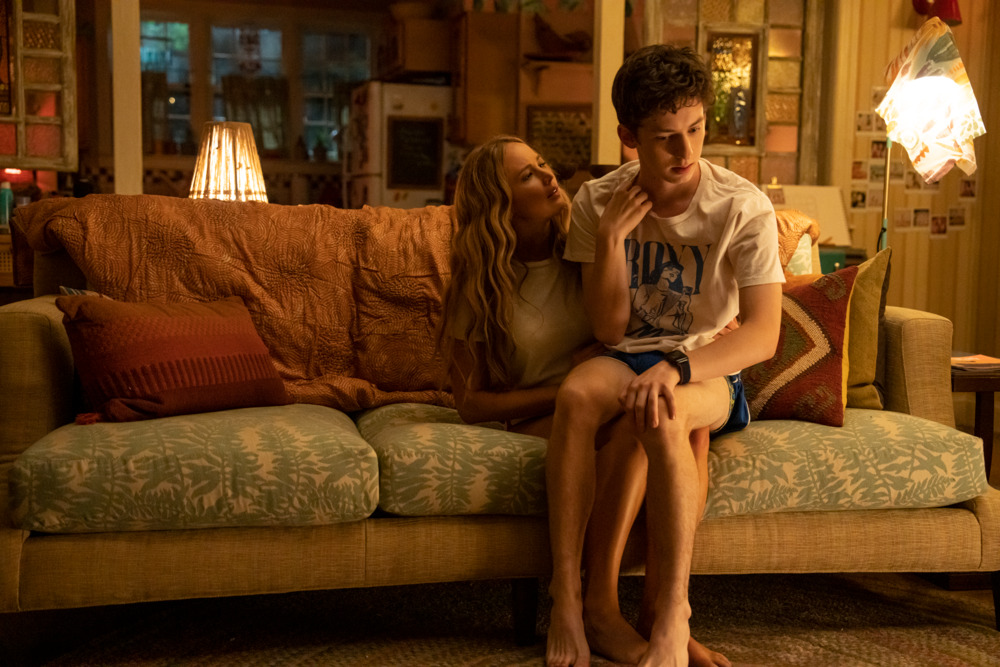 THE COMMENTS
This is a good date movie. It's not high art, but it's not bad. It's not gonna raise a lot of issues. Hopefully, you are both on the same page that the age difference is a bit gross. Yes, the humor is closer to raunchy, and there are outrageous scenes in it, but it's not disgusting. So…if the couple is on the same page, comedically, I think they'd enjoy the movie.
It's also a nice refreshing break from the constant IP blockbusters that are hit and miss and the arthouse film where you feel like you're watching yeast rise but have to pretend it is artful and you "get it." As another reviewer mentioned to me, this is the kind of film that would have made the studio $100 Million ten years ago, but now people just come out to film like this.
This mid-budget movie is really missed on the big screen. The straight comedy movie is something we need more of. Jennifer Lawrence stated that she left for the last year because she thought the audiences were sick of her, but I don't think they were. I think this film is something that reminds us that maybe we need more of this side of her. This fun, carefree side. What other movies can she lift up with her presence?
THE LESSON
There's a fine line between being content and being stuck.
IS IT REWATCHABLE
Yes. 
THE FINAL WORD
Jennifer Lawerence returns to the screen in a film that lets her flex her considerable comedic chops. Lawrence's performance is a highlight of the film. She is probably a much better actor than the movie deserved. It's kind of an awkward plot with a vast age difference in the this would-be/almost rom-com but a little more of a raunchy sex comedy. The film suffers from some clunky editing and unearned resolutions. However, it's not really bad. It's not terrific. It's that lovely mid-level film that makes for a good night out when you don't want to choose between some multiverse films or an artful British drama about bread. This is the type of movie where you go in open-minded, ready to laugh, and let the film wander around and have fun.
THE VERDICT
My 3L system gives me the choice to Love It, Like It, or Lose It.
No Hard Feelings gets a Like It.
THE TRAILER
THE MEME REVIEW