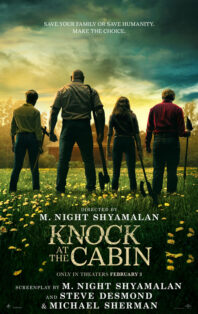 Knock At The Cabin (2023)
R ‧ Mystery Horror ‧1 H 40 Minutes
Written by M. Night Shyamalan, Steve Desmond, Michael Sherman
Based on the 2018 novel The Cabin at the End of the World by Paul G. Tremblay
Directed by ‎M. Night Shyamalan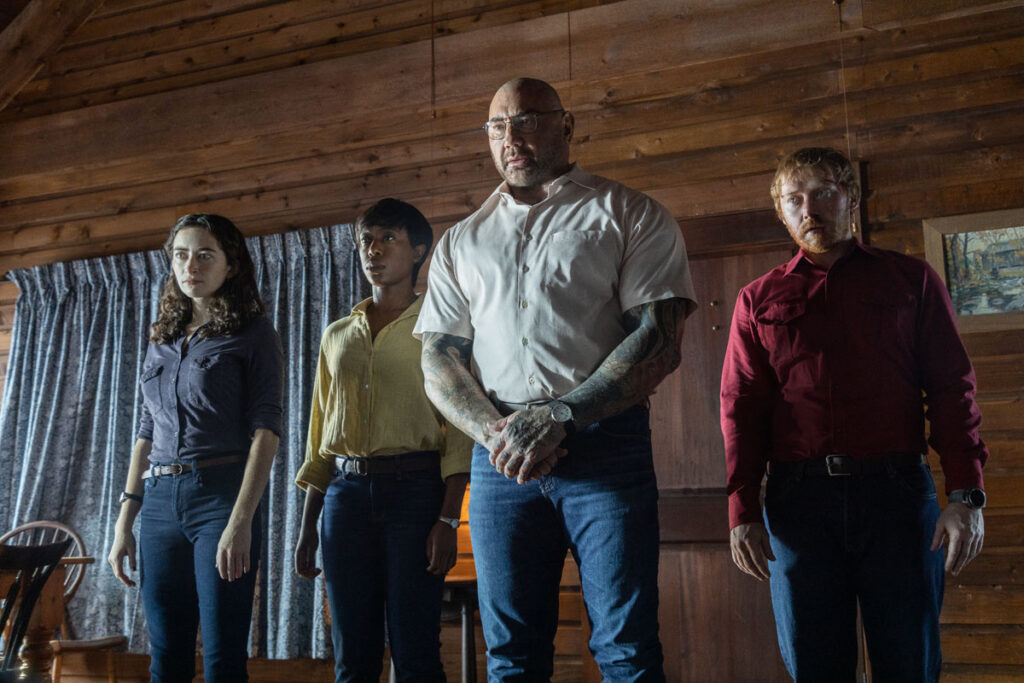 THE CAST
Dave Bautista as Leonard
Jonathan Groff as Eric
Ben Aldridge as Andrew
Nikki Amuka-Bird as Sabrina
Kristen Cui as Wen
Abby Quinn as Adriane
Rupert Grint as Redmond
THE STORY
(In their own words) While vacationing at a remote cabin in the woods, a young girl and her parents are taken hostage by four armed strangers who demand they make an unthinkable choice to avert the apocalypse. Confused, scared and with limited access to the outside world, the family must decide what they believe before all is lost.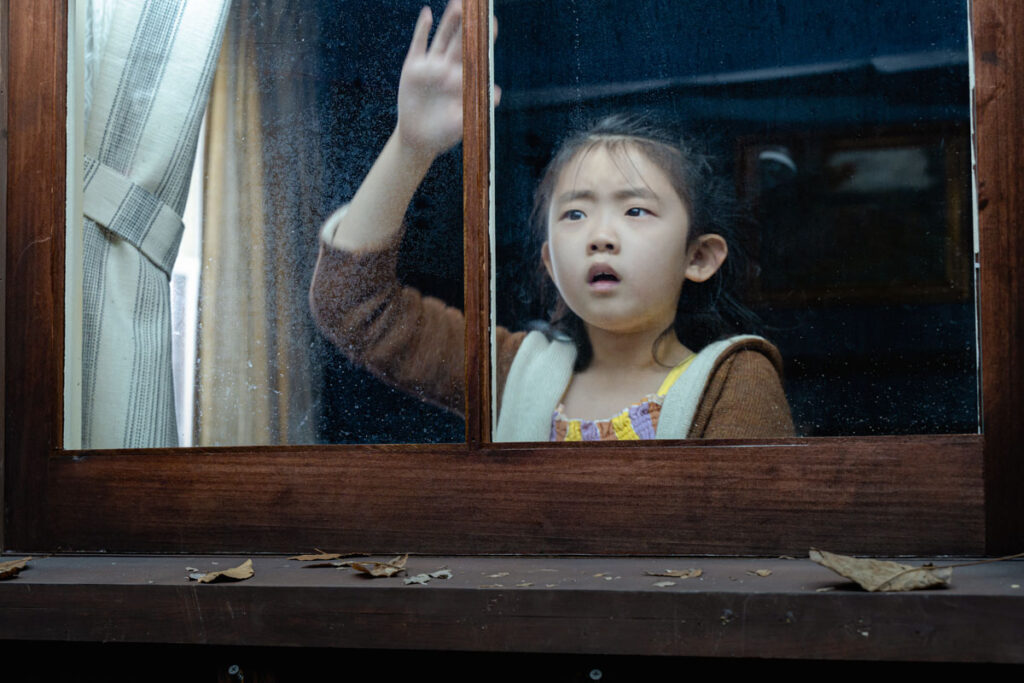 THE BEST

The BEST things about the film
The actors. In particular, Dave Bautista. This is perhaps his best performance yet. He isn't the only one though, the acting was really good from everyone and really the entire Ensemble worked really well together.

The story – it was tense, suspenseful, a good balance of thriller and horror, I really wanted to know how it was going to end, and with this Director, I really had no idea which made it extra fun.

The Direction – I really like the way the story was told, bouncing between the current events and back to moments between the parents to learn more about their love for each other and how they got their daughter. The pacing was really nice, the tension and the thrills were constant. I never knew where it was going to go nor could I predict the ending. I genuinely was tense trying to guess how he would end the film.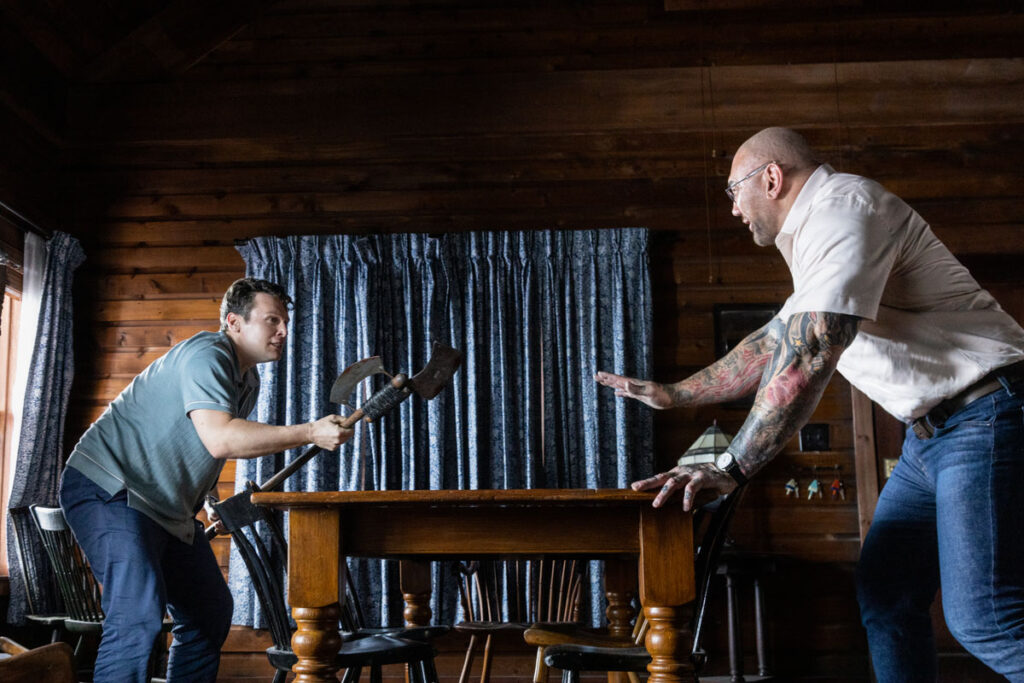 THE WORST
The WORST things about the Film
It's very serious and if you are hoping for some comedic moments to break tension, you wont get it.

Do not watch the trailer. Too much given away from the trailer. Your enjoyment will be based on how little you know.

THE REVIEW
Okay, confession time. I am a sucker for apocalypse movies. I don't know why. Perhaps it's because of my own fears of the afterlife and confusion with religion, so I embrace these types of films and really try to get into them and find it a source of entertainment rather than fear. I don't know. So, I went into the film wanting to like it. I mean, I do most of the time, but I have a fondness for M. Night Shyamalan, so this was extra. This was more of a, "don't disappoint me, M., and I'll like it. And I wasn't disappointed and I really liked it.
For me, there's a lot to like about this film. The acting is solid, the story is interesting, the pacing moves fast, and we get a morality tale and discussion points. It really hits all the points well that I like in a movie. I think this is in the upper half of M. Night Shyamalan films.

I really can't say too much about the film without giving away important points. If this was a baseball game, I think the film hit a standing double. I think it will be rewatchable and age well. While it has tone of a lot of the director's previous movies, he does some things differently that are an improvement.

And NOT SPOILING……even after a full day to think about it….I really like the ending. Not everyone will, but I really did.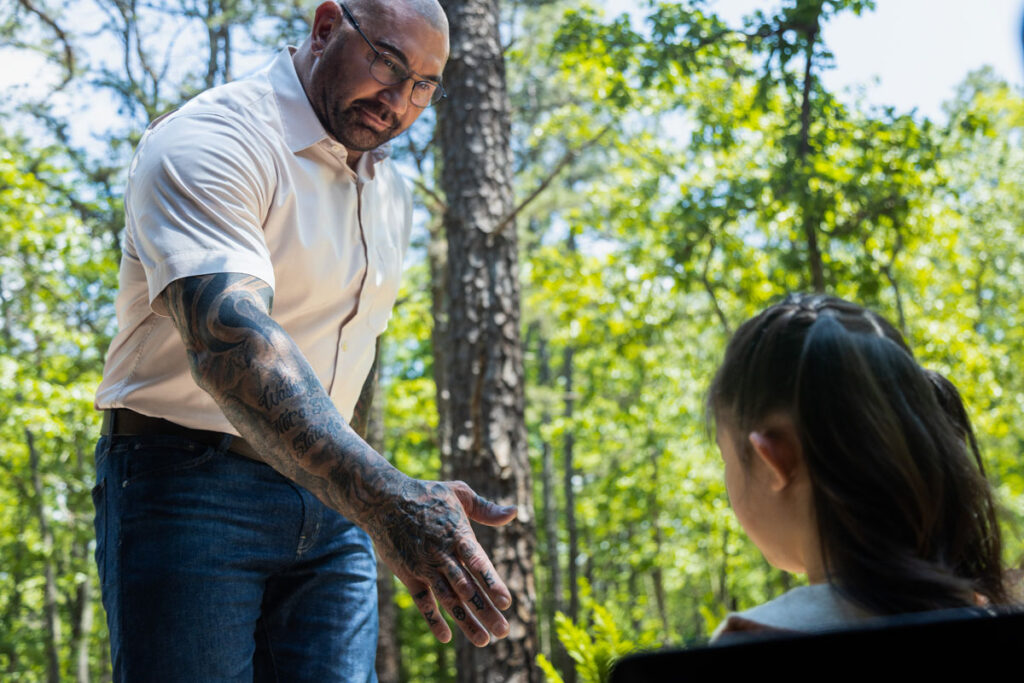 THE LESSON
Less of a lesson and more of something to think about; What will you sacrifice for love and what won't you.
IS IT REWATCHABLE
Yes. And unlike a lot of M. Night Shyamalan films, the whole film doesn't rely on some giant twist. That would make it less enjoyable the next time.
THE FINAL WORD
M. Night Shyamalan delivers a solid, tense, thriller/horror that stays within the spirit of his previous works, but also packs a punch without relying on his old tricks. David Bautista is a stand out performer in this with his best performance to date. This terrific ensemble gives us a fast paced pending apocalypse story that will keep you wondering how this will end all the way to the last moment. While this may not be Shyamalan's best work, it's probably in the upper half of his filmography.
THE VERDICT
My 3L system gives me the choice to Love It, Like It, or Lose It.

Knock At The Cabin gets a Like It.
THE TRAILER
THE MEME REVIEW