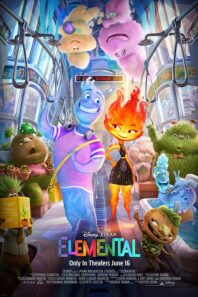 Elemental (2023)
PG ‧ Animation/Comedy ‧ 1 Hour 42 Minutes
Written by Peter Sohn; John Hoberg; Kat Likkel; Brenda Hsueh
Directed by Petry Sohn
THE CAST
Leah Lewis as Ember Lumen, a tough, quick-witted fire element who loves working at her family's convenience store in Fire Town.

Clara Lin Ding voices little kid Ember, while Reagan To voices big kid Ember.[

Mamoudou Athie as Wade Ripple, a fun, sappy water element who is making his own choices and works as an inspector living in Element City.
Ronnie del Carmen as Bernie Lumen, Ember's father, Cinder's husband, and owner of their family's convenience store in Fire Town.
Shila Ommi as Cinder Lumen, Ember's mother and Bernie's wife who is prejudiced against non-fire elements, like her husband.
Mason Wertheimer as Clod, a young, street-smart earth element and the Lumens' neighbor who has a crush on Ember.
Wendi McLendon-Covey as Gale Cumulus, an air element with a big personality and Wade's employer.
Catherine O'Hara as Brook Ripple, Wade and Alan's mother and Harold's sister who is very welcoming to Ember in a luxury apartment building.
THE STORY
(In their own words).n a city where fire, water, land, and air residents live together, a fiery young woman and a go-with-the-flow guy discover something elemental: how much they actually have in common.
LOVE IT
The BEST things about the film:
First Rom-Com – I'm pretty sure this would be considered Pixar's first rom-com film. Sure, there have been love interests in other films, but I think this is the first time such a vast section of the film occupies that idea.
LIKE IT
What worked about the film:
Story – The tale is basically an analogy for the Asian immigrant experience in America. The "fire" element in the city feels othered and faces hostility around the city, where even parts of the city aren't built with characteristics hospitable to life.
The animation – Lovely animation. I liked how they brought everything together into this world while still keeping a harmonious production design.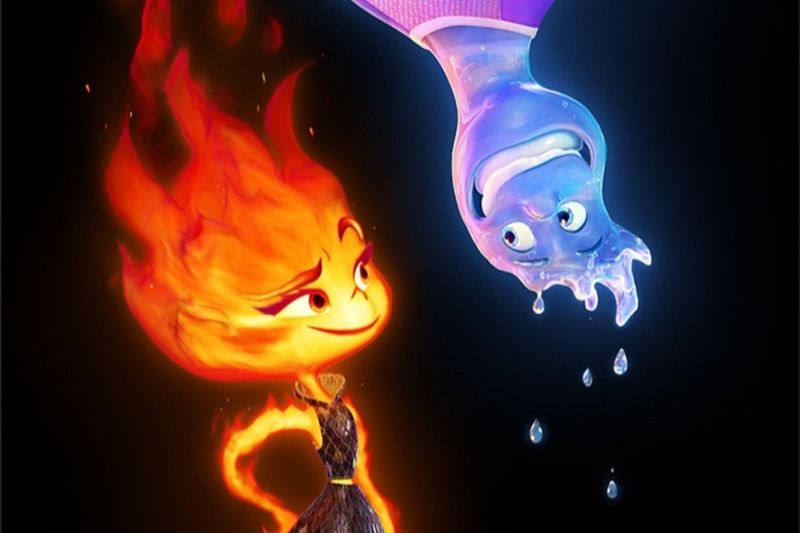 LOSE IT
The WORST things about the film:
Lack of good antagonist – The central conflict seems to be with Ember's father, but even then, there isn't lost love between them; they clearly have familial love for each other. It's more about hiding from a father's potential disappointment. He's not really a bad guy, though. I think the film would have been much stronger if they had a bit stronger of an antagonist to fight against.
Lack of oomph – As fun as it was, I don't know if this is going to be a memorable tale. Maybe it will grow more on me. I just didn't walk away super excited by the movie.
THE COMMENTS
The idea for the film is more significant than the actual film. I could see a whole animated series taking place in Element City. The film doesn't really take an opportunity to explore very much with the city and instead focuses on the relationship between Ember and Wade. Which is fine. Maybe if they spent more time world-building, I'd be mad they didn't focus on the relationship. I'm a critic; perhaps I can't be happy. It feels like a little bit of a waste of this setting. The potential for world-building in this universe is enormous.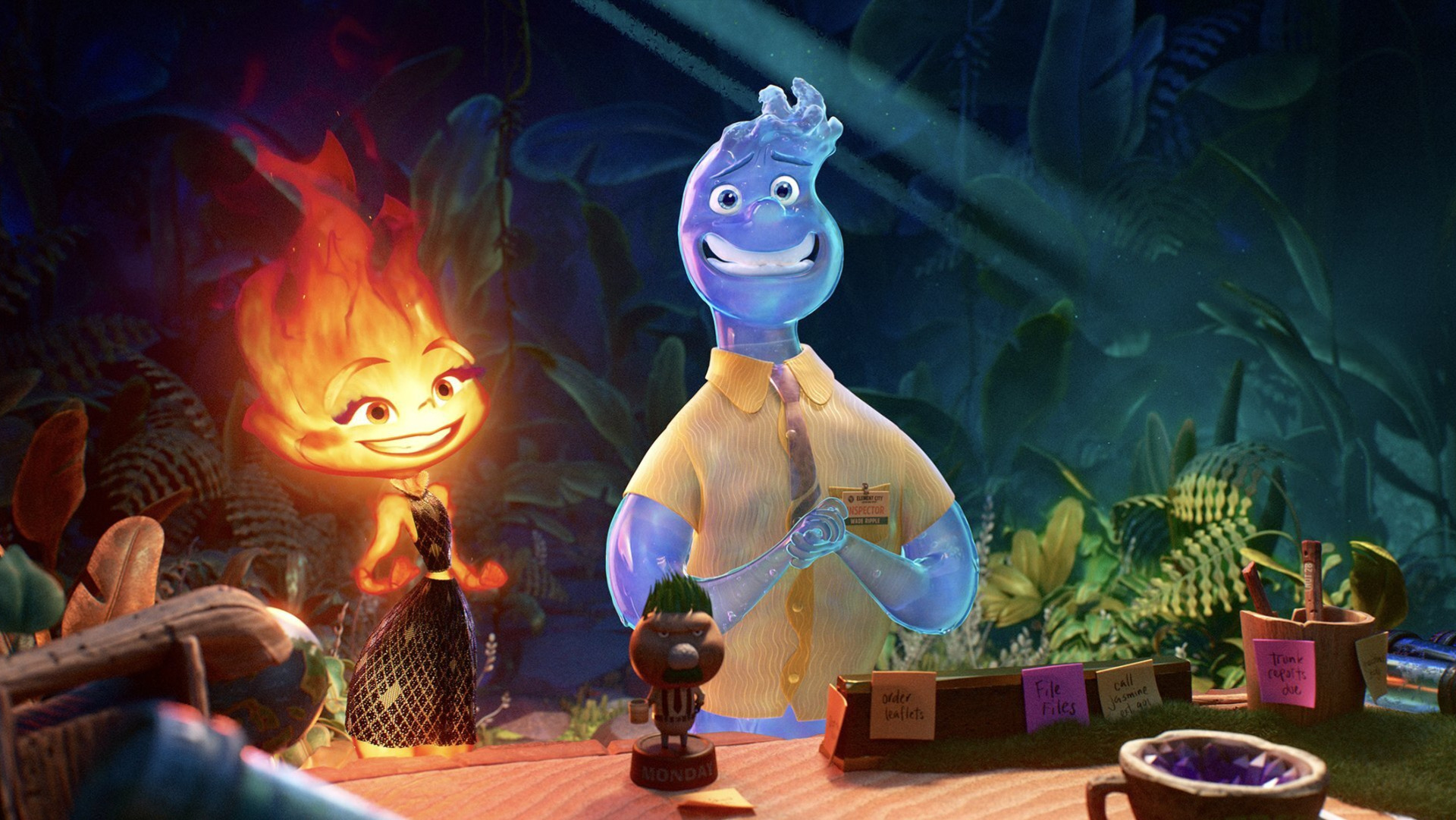 THE LESSON
No matter how opposite two people are, they still could be a good match.
Don't force your dreams onto other people.
IS IT REWATCHABLE?
Yes.
THE FINAL WORD
Elemental is a pleasant enough film. The film is an analogy for the immigrant experience in America wrapped together with a traditional rom-com. Overall it is a funny and enjoyable Pixar film, just not one that will leave a lasting impression. I'm willing to concede that this might be a movie that will grow on me over time. I'll show it to my kids so I can buy the merch. Its lack of a significant protagonist is probably good for younger kids where bad guys scare them, but I want my plots like I want my carbs…complex.
THE TRAILER
THE VIDEO REVIEW
THE PODCAST REVIEW
THE MEME REVIEW