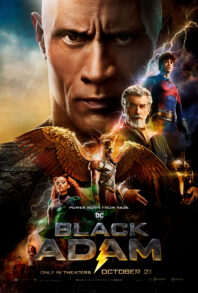 Black Adam (2022)
PG-13 ‧ Action/Superhero  ‧ 1 Hour 58 Minutes
Written by Adam Sztykiel, Rory Haines, Sohrab Noshirvani
Directed by Jaume Collet-Serra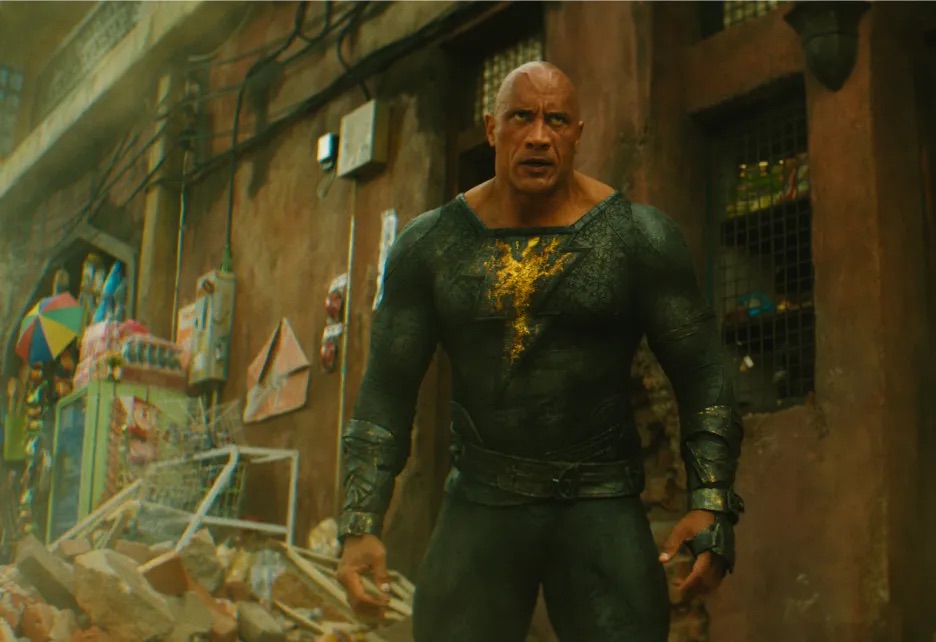 THE CAST
Dwayne Johnson, Aldis Hodge, Noah Centineo, Sarah Shahi, Marwan Kenzari, Quintessa Swindell, Bodhi Sabongui, and Pierce Brosnan.
THE STORY
(In their own words)
Nearly 5,000 years after he was bestowed with the almighty powers of the Egyptian gods-and imprisoned just as quickly-Black Adam is freed from his earthly tomb, ready to unleash his unique form of justice on the modern world.
THE BEST

The BEST things about the film
It's fun.
Dwayne Johnson always has an air of entertainment about him. He's fun to watch and has good comic timing. The Rock delivers a solid entertaining performance. I really wanted to say that. 
Full of humor, despite often being forced.
It's a nice entry into the DC world having a far less than perfect hero. 
Great diverse casting.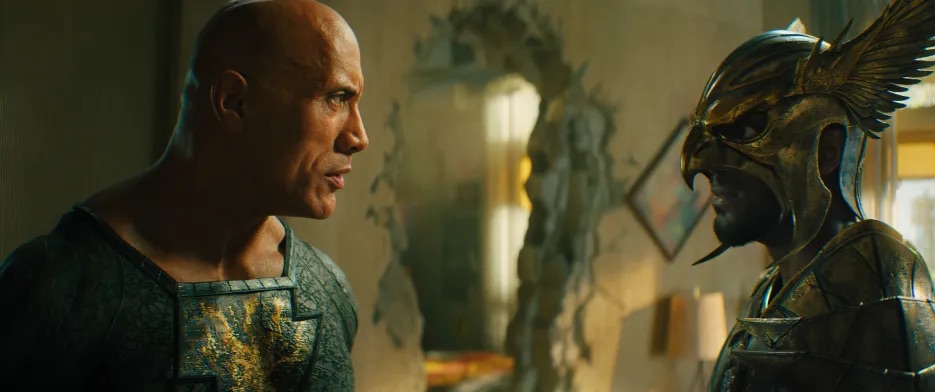 THE WORST
The WORST things about the Film
So…predictable…so paint by numbers….so much possibility didn't come to fruition. 
Crowd scenes seemed low budget and crowd fights…..unimportant to plot. 
Humor shouldn't be manufactured, much of the humor comes from, hey, it's been 3 minutes of tension, we need to squeeze a joke in here. It should be organic and come from the situation. 
The writing…..oh gosh….oh. Why?
There's a whole little "side-plot'/running gag of teaching Black Adam how to do catchphrases. Seemed like an obvious rip off of T2. Such an old joke/plot. Why? Why?

THE LESSON
Planning for 10 years to do the film doesn't help when you clearly have too many chefs in the writing/production kitchen. Oh….Lesson from the film….
Justice comes in all forms.
What defines a hero depends on who is being saved.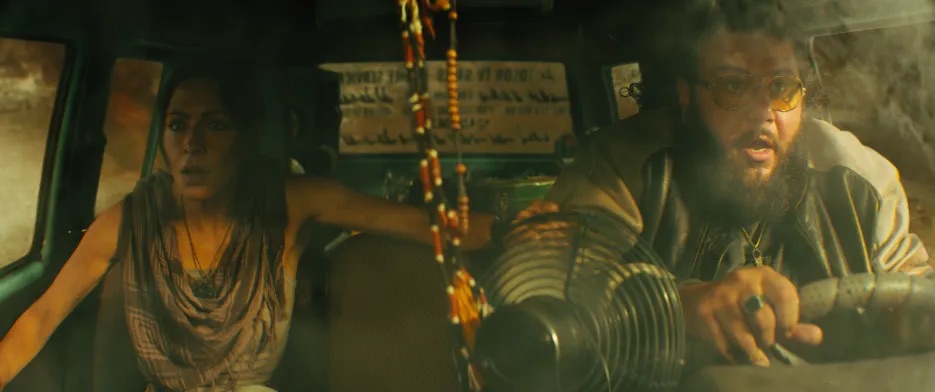 THE FINAL WORD
Let's say you are a collector of superhero movies. You're gonna watch it. Cause that's what you do. If movies were a trading card game, you'd collect this movie. But it would be a common card. You'll get it cause you need to. Not because it's special. The movie isn't bad, it's okay. It checks the boxes of an action superhero movie, but it only does that. There's nothing exceptional about the film. It makes some cool points that no other DC film has, like superheroes (subtext America) only helping other countries out when it is good for them, and that's a nice change over the 80s flag flying superhero films I grew up watching.
You'll watch for the mindless fun and that's what you will get. Nothing less, nothing more. 
REWATCHABLE
Yes.
THE VERDICT
My 3L system gives me the choice to Love It, Like It, or Lose It.
I'll give it a Like It. But on a low level. I might watch it one more time if my kids wanted to buy that's about it. 
IS THERE A POST CREDIT SCENE?
Yes.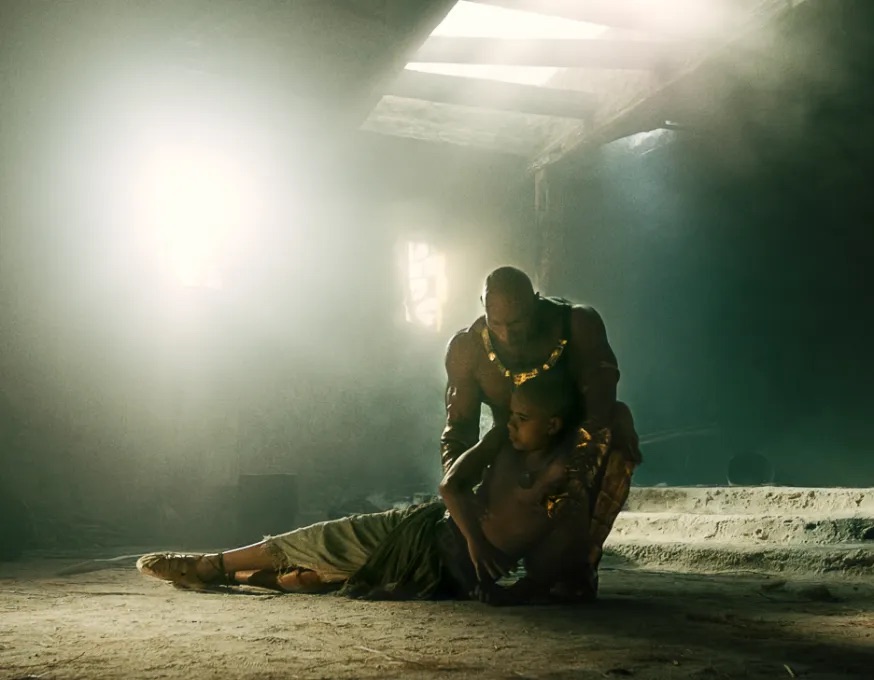 WHERE TO WATCH
In theaters everywhere.
MEME REVIEW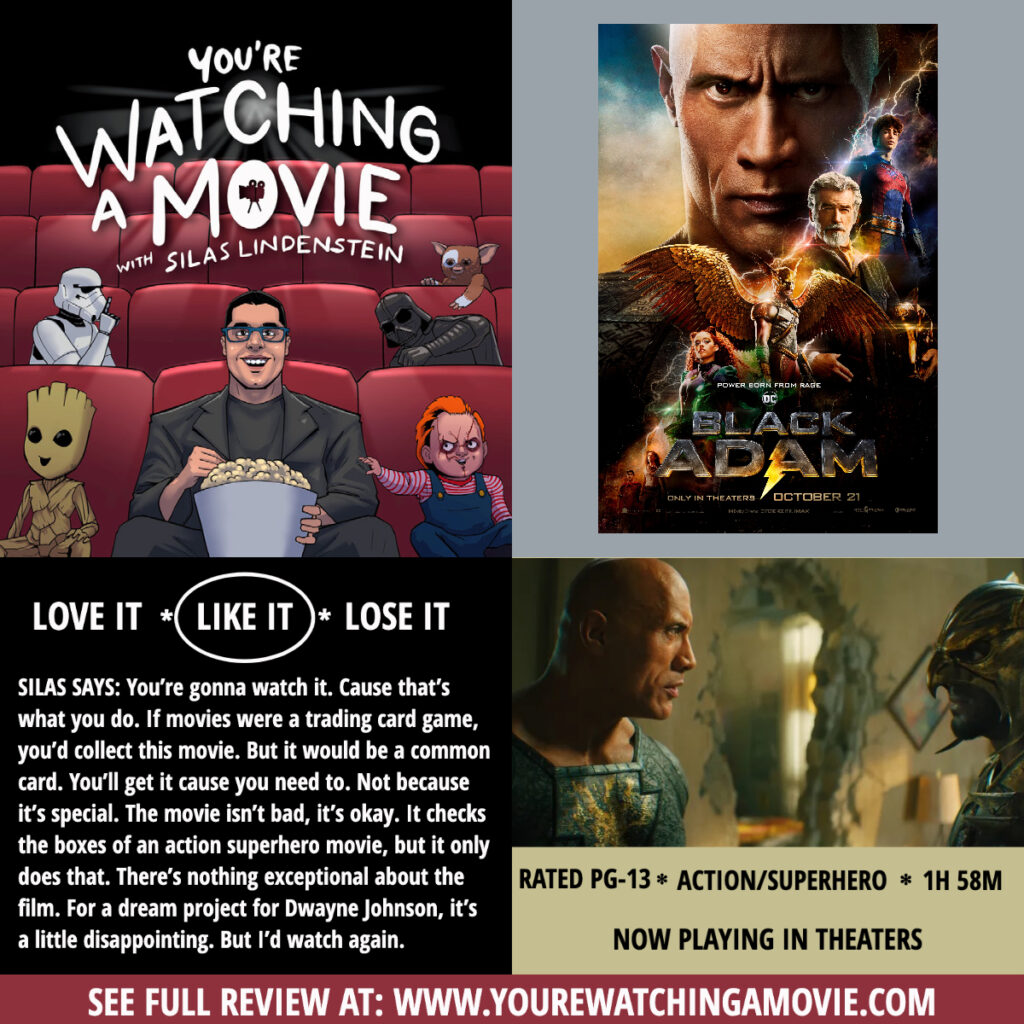 THE TRAILER