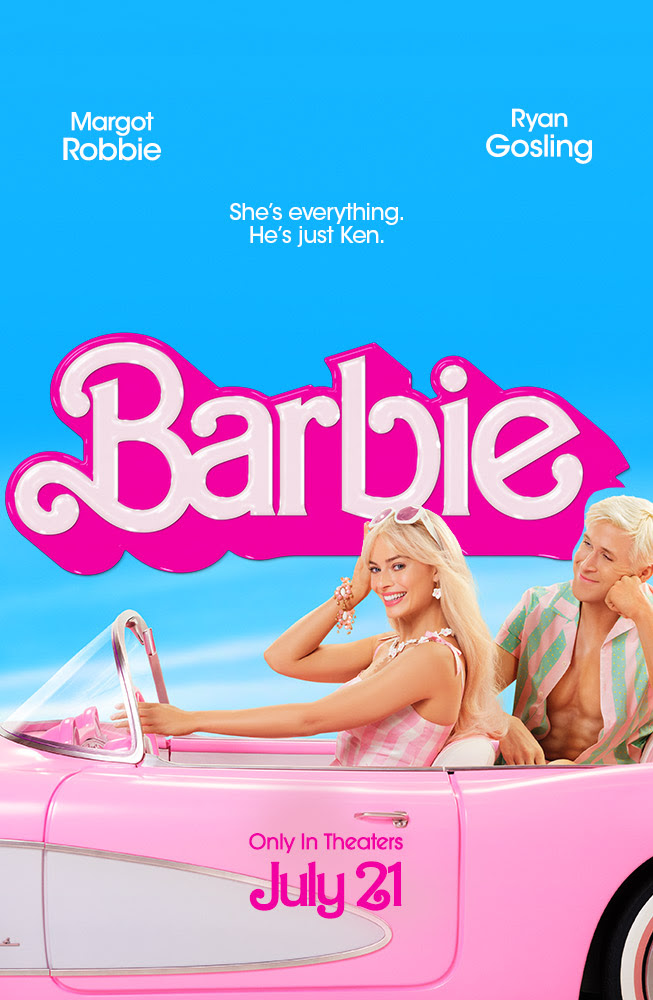 Barbie (2023)
PG-13 ‧ Comedy ‧ 1 Hours 54 Minutes
Written by Greta Gerwig and Noah Baumbach
Directed by Greta Gerwig
THE CAST
Margot Robbie, Ryan Gosling, America Ferrera, Simu Liu, Kate McKinnon, Issa Rae, Rhea Perlman, and Will Ferrell.
THE STORY
(In their own words). Barbie and Ken are having the time of their lives in the colorful and seemingly perfect world of Barbie Land. However, when they get a chance to go to the real world, they soon discover the joys and perils of living among humans.
THE BEST
The BEST things about the film
The Story – A fun exploration of Barbie, the Barbie world, and the real-world attitude toward Barbie and how Barbie is perceived. The story captivates you and gets invested very quickly. It's the most fun Barbie adventure I've seen, and I've raised two daughters, so I've seen a lot. 

The messages – There is a lot of messaging about the weight of responsibility that women have on their shoulders. It directly addresses how the public perceives Barbie vs. what Barbie is trying to do, and it seems to empower. This Barbie movie is a feminist manifesto wrapped in pink. 

The comedy – It is a really funny movie with a broad range of comedic styles. There's lots of physical comedy in the Barbie world, all the way to more cerebral humor in the real world and everything in between. Then there are the elements of parody it has and self-awareness. It really has comedy for everyone. 

The self-awareness – The self-awareness of the film and the brand is great. It allows them to tackle how everyone sees Barbie and address it. Having Mattel be an actual part of the film is brilliant. 

Cameos – Fantastic cameos, if you can see them.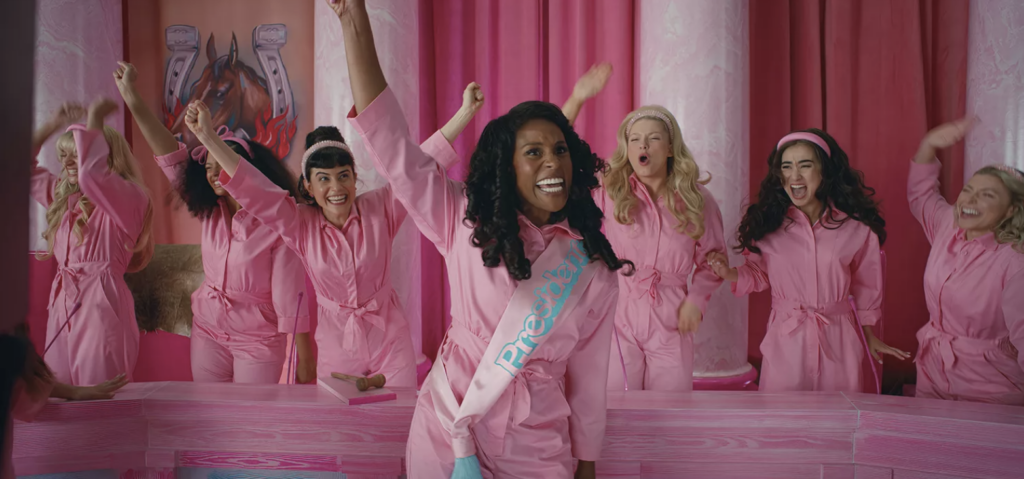 THE WORST
The WORST things about the Film
I think the film is about 10 minutes too long. There was a time, I thought. Okay, I got it. Let's move on and start wrapping these things up.

Its own internal logic doesn't always seem to work.
THE COMMENTS
This film gave me some regrets. I had fallen into the trap of not wanting to buy my daughter Barbies. I bought her the Black President Barbie. I found that acceptable. I've hidden Barbie's Mermaid Adventure DVD that some evil person gave us. As an adult, I've been staunchly anti-barbie for as long as I can remember. And maybe this film taught me that I got it all wrong. This film helped me put Barbie into a new perspective, understanding that Barbie was meant to be more about celebrating all the things girls could become, not boxing them into being a model. Barbie is about choice.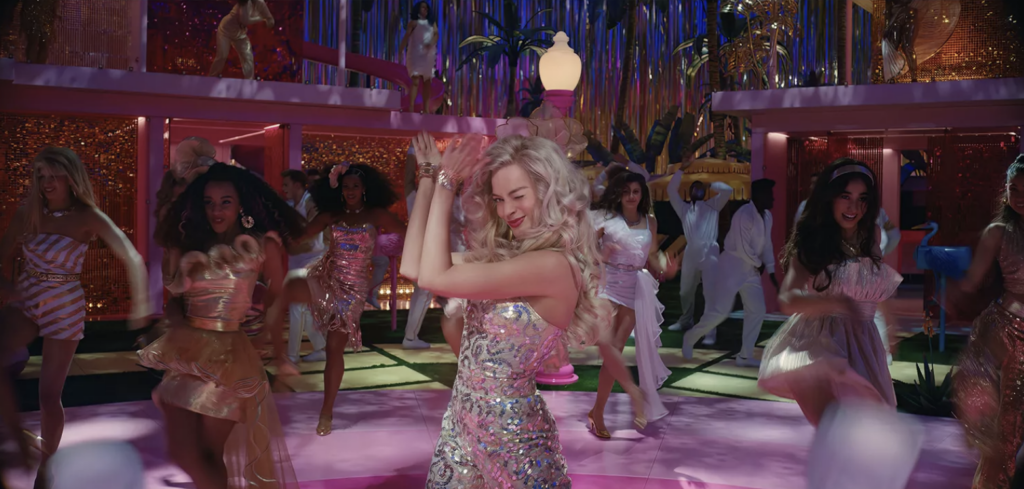 THE LESSON
Self-Awareness is something you can't put back in the bottle.
People need to see you value them.
A young woman doesn't have to fit into a box; she can be anything.
Be nice to your Mom.
IS IT REWATCHABLE
YES, YES, YES.
THE FINAL WORD
Barbie is an unexpectedly excellent film. Barbie has been called critic-proof. A lot of people will likely go see it, no matter what critics say. Turns out, they were right! It is funny, clever, and sharp script. It is wonderfully acted, skillfully directed, and manages to find a great balance between delivering a message and entertaining within one of the world's most well-known intellectual properties. Director Greta Gerwig once again proves to be a solid director with a wonderful vision. Margot Robbie is a solid performer in the film. While the Oscars will likely snub her for this role, the MTV movie awards will hopefully remember it. This film is not just an entertainment fluff movie but a feminist manifesto wrapped in pink. At times it may even get a bit heavy-handed, but it's easily forgiven with the absolute delight of a story it tells.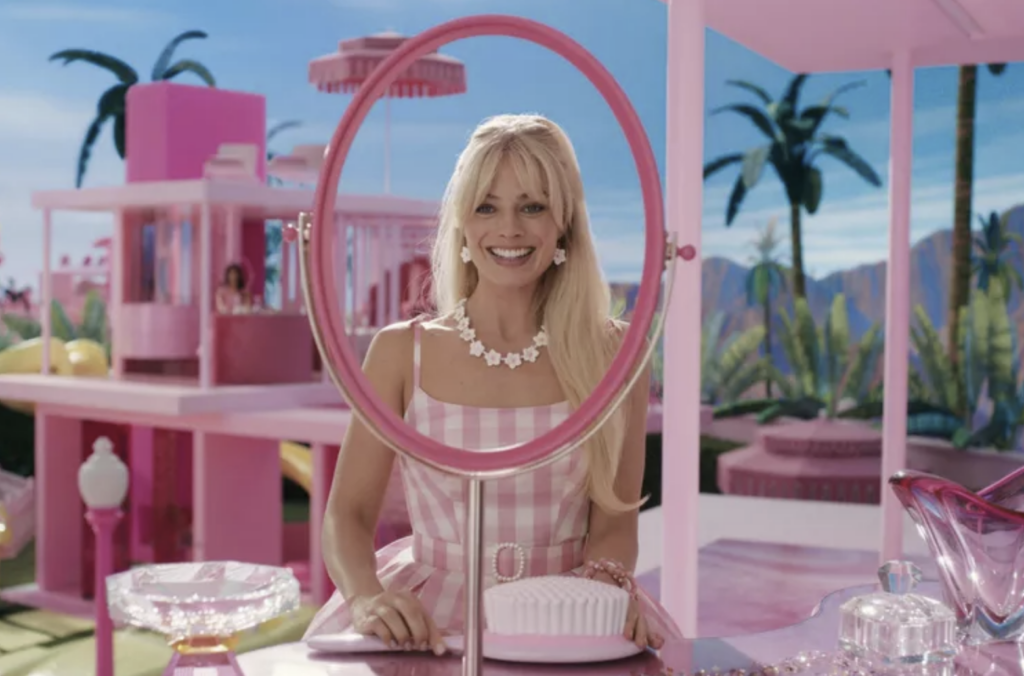 THE VERDICT
My 3L system gives me the choice to Love It, Like It, or Lose It.
Barbie gets a very big LOVE IT.
THE TRAILER
THE MEME REVIEW