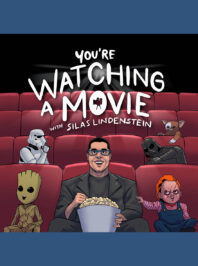 A new look, new focus.
For the last two years I've been churning out a lot of reviews on the podcast and website Black & A Half. Black & A Half is my baby, it is the longest running comedy podcast in Seattle. Probably. But being a "comedy & interview" podcast, it is hard to gain traction in the film review category, it's having trouble finding that audience and pleasing it's long time listeners. So I've decided to make a split. Divide up the interviews and reviews to different websites, however this show and website will still fall under the Black & A Half umbrella because it is of the same voice.

For a while, I may double post on both websites until I have the audience for this page built up.

Thanks so much for all of your support!
-Silas